Global News
"Your husband may be on your blocked list," a lady says after marrying a man she blocked on Instagram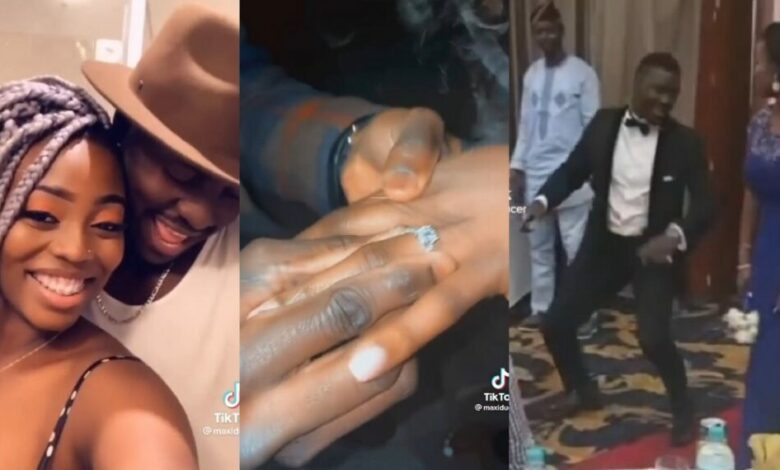 An African woman living in Australia has gone online to explain how she ended up marrying a man she had blocked on social media.
In a TikTok video, the lady stated that her husband, then a stranger, used to bombard her with messages on Instagram in 2016 and that she had to block him because he was becoming a nuisance.
They met for the first time in 2017 at a friend's wedding, where she was a bridesmaid and he was a groomsman. He struck her as attractive, and they became friends.
Read Also: Money is the cheapest gift your wealthy boyfriend can give you, according to actress Mary Njoku.
He asked her to be his girlfriend three months later, she said, and she agreed. He, on the other hand, relocated from Melbourne to Tasmania, forcing them to maintain a long-distance relationship.
To make it work, they decided to pay monthly visits to each other, which worked until the COVID-19 pandemic hit in 2020, when the entire world went into lockdown and they couldn't travel to see each other.
She found out she was pregnant for him while living under her parents' roof, and she couldn't visit him because of the pandemic.
See picture below,
Four months into the lockdown, her friends surprised her by taking her out on a date, and her boyfriend flew down from Tasmania to propose to her. They married soon after and have since welcomed their first child together.
Finally, the lady informed her fellow women that their husband might be on the blocked list.
Watch the video below.
For more updates and information always visit dailygam.com