Global News
Money is the cheapest gift your wealthy boyfriend can give you, according to actress Mary Njoku.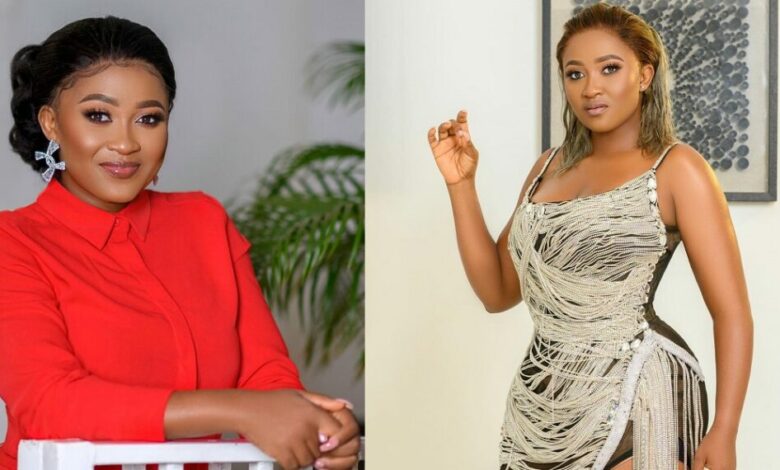 Mary Remmy Njoku, a Nollywood actress and producer, took to Instagram to share some food for thought for women dating wealthy men.
The mother of three, who is married to iRoko TV founder Jason Njoku, stated that money is the cheapest gift a wealthy boyfriend can give his girlfriend.
According to her, it would not cost a wealthy man 'anything' to give money to his partner, but some women do not understand this.
Read Also: "I'm that side chick your husband will never want to leave because I own his heart," Bobrisky promises married women.
She went on to say that only wise women who aren't distracted by their rich boyfriend's lavish gifts would understand her message.
She stated on her Instagram account,
"The cheapest thing your rich boyfriend can give you is MONEY.

Only ladies who don't think with their 'rent' and latest 'iPhone' will understand this.

If you think I am wrong. Fine."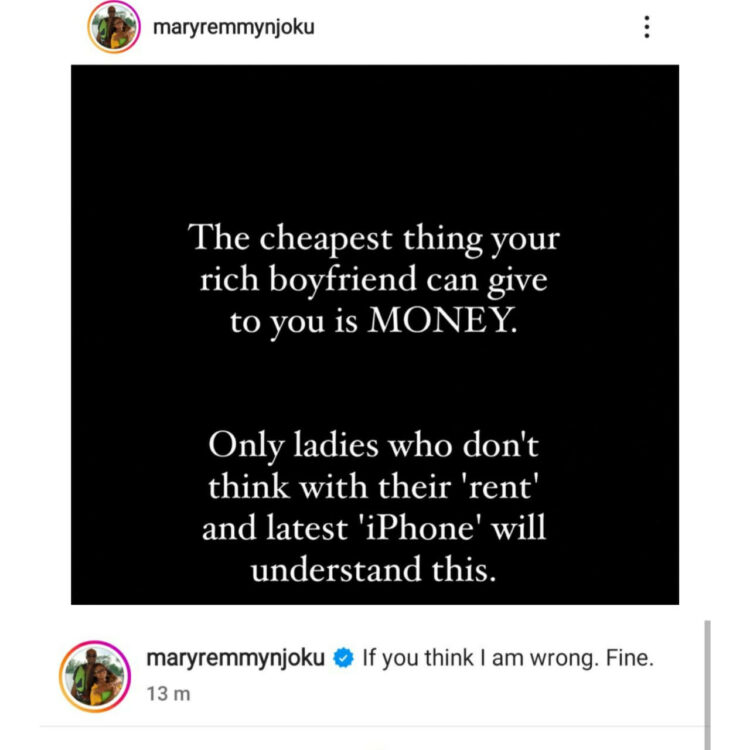 Mary-Remmy Njoku recently revealed some marriage-related insider information.
According to the actress, who has been married for ten years, marriage comes with responsibilities and headaches because life is never perfect. She did, however, add that the couple only needs to remind themselves on a daily basis that they are in love and are married.
She also joked that any marriage that does not have problems is not a real marriage.
For more information always visit dailygam.com