Global News
Exceptional Young Lady wins Drake's $50k scholarship award, bags Masters degree at US university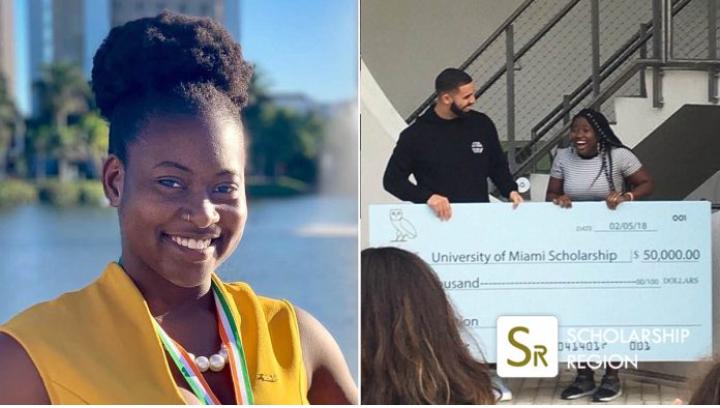 After obtaining a $50,000 scholarship from Drake, a remarkable young woman by the name of Destiny James completed a Master's degree at the University of North Carolina in the United States.
Drake, a well-known Canadian singer, generously contributed $25,000 to Miami Senior High School in 2018 after working with the students to make a music video. He was seen in the video giving toys and gifts to small youngsters.
Drake noticed Destiny James' story after the video was finished filming and decided to give her a $50,000 scholarship. At the time, Destiny James was an undergraduate student at the University of Miami.
"I had tears in my eye, I screamed, I ran around. [Drake] told me that he had read my story, was proud of me, and that he wanted to give me $50,000 towards my education," Destiny James told Essence.

She explained that the fund helped her proceed with her university education. "It gave me the opportunity to fully enjoy being a student at UM without financial burden. The scholarship was applied to my senior year at the University of Miami, and it was hands down, my best year of undergrad. I was able to focus on academics, leadership roles, and enjoying college and life without worrying about my tuition would be paid," she said.
For more updates, always visit dailygam.com