Global News
A 17-year-old girl becomes the first female to win the best graduating award in a US school, making her grandmother proud.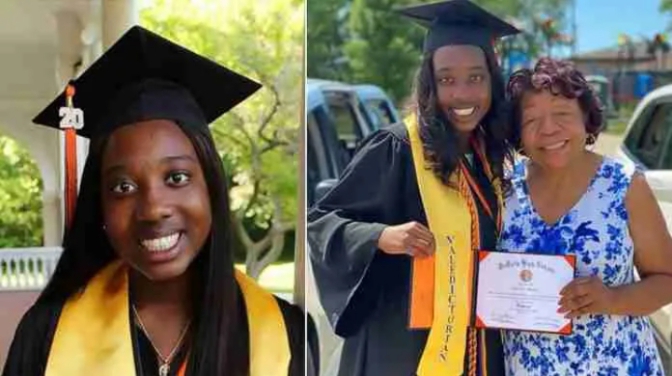 Nina Mitchell, a brilliant 17-year-old girl, has made history by becoming the first black female to win the best graduating award at DeKalb High School in Illinois, United States.
Nina Mitchell set a new 159-year-old record with a 4.549 GPA. Nina Mitchell expressed her pride in her accomplishment, saying that young black girls can now look up to her for inspiration.
"I was very humbled and honored. I am representing Black students and female students. They can look up to me and say, 'Wow. Nina did it, so I can do it.' That was really important for me," she told GMA.
Nina not only excelled in her studies, but she also made significant contributions to her community during her time at school. She was the Honor Society and Key Club president, a member of the Spanish Club, and a member of the principal's advisory board.
Pearlene Carter, Nina's 75-year-old grandmother, was also the valedictorian of Walker High School's class of 1959 in Coldwater, Mississippi. Nina described her as a source of inspiration for her own success.
"I didn't get here alone. My parents always set me up for success, and my brothers inspire me to do better," she said.
For more information always visit dailygam.com