Global News
One of the two young brilliant girls who beat 100 contestants to win the Harvard university debate gets scholarship to US university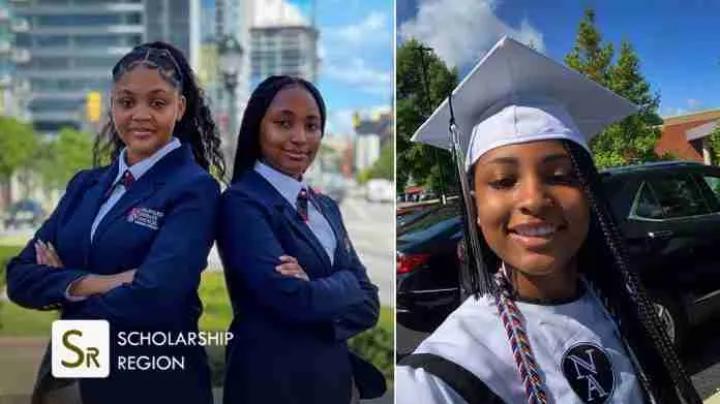 In 2021, two bright young women broke the record for becoming the first black female team to win the debate at Harvard University by defeating 100 other teams from around the globe.
Emani Stanton and Jayla Jackson, the two girls, were widely praised for the incredible feats they completed while attending different high schools.
Jayla Jackson attends Holy Innocents' Episcopal School in Sandy Springs, Georgia, while Emani Stanton attended North Atlanta High School in Atlanta, Georgia. At the debate held at Harvard University, they both gave team performances.
Their win saw them go undefeated for all 10 rounds of the competition to break the record of emerging as the first black duo to win the competition. "The bar has been raised, and that's a good thing for people and for girls of color all around the world. It is still mind-blowing for us. We went in there, and we did it.," Jackson told NBC.
They were honored by the Harvard Debate Council Diversity Project (HDCDP) via their Instagram account, which noted that they had demonstrated to the world what was possible when the playing field was leveled.
"We did it AGAIN! Our 4th consecutive championship win was brought home to Atlanta by Jayla & Emani with an #UNDEFEATED record as they became the FIRST EVER Black girl duo to win Harvard's international debate competition against over one hundred debaters from around the world. They have shown the world what's possible when the playing field is leveled!" HDCDP wrote on Instagram.
Emani Stanton, one of the two young girls, graduated with her class from North Atlanta High School in Georgia in 2022. She received the Gates Scholarships after receiving her diploma and enrolled at the Massachusetts Institute of Technology (MIT) in Cambridge, Massachusetts, to study computer science.
For young people all around the world, studying in the US opens doors to opportunities.
For more updates, always visit dailygam.com