Global News
17-year-old girl from New York breaks her school's 152-year-old record to emerge first-ever black valedictorian, win multiple scholarship awards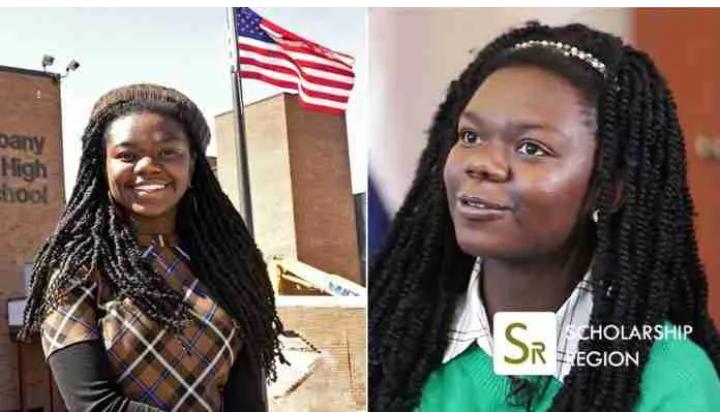 Onovu Otitigbe-Dangerfield, a remarkable 17-year-old from Albany High School in New York, became the institution's first-ever black valedictorian, shattering a record that had stood for 152 years.
Onovu Otitigbe-Dangerfield earned the prestigious prize by graduating in 2021 with an exceptional 4.0 GPA, beating out all of her peers.
"It's overwhelming and really surreal to me, especially hearing from Black girls from other schools that it inspired and motivated them, reaching out to me [saying] 'it was so nice to see one of us in there," Onovu told GMA.

She added that she feels honoured not only for breaking her school's record but also for representing the black community. "It's not really a win for just me, it's a win for my community. I feel a responsibility now. I'm not only representing myself. I'm representing a group of people." she said.
Throughout her time at school, Onovu Otitigbe-Dangerfield made sure her presence was noticed. She served as co-captain of the soccer team, president of many school groups, and co-editor in chief of the digital school newspaper.
According to GMA, Onovu adores robotics since her favorite school topics are engineering classes (robotics, computer science), which are helping her earn a pre-engineering certificate.
For more updates, always visit dailygam.com