Global News
After failing WAEC, a young African lady fights back and graduates from university with a first-class degree in law.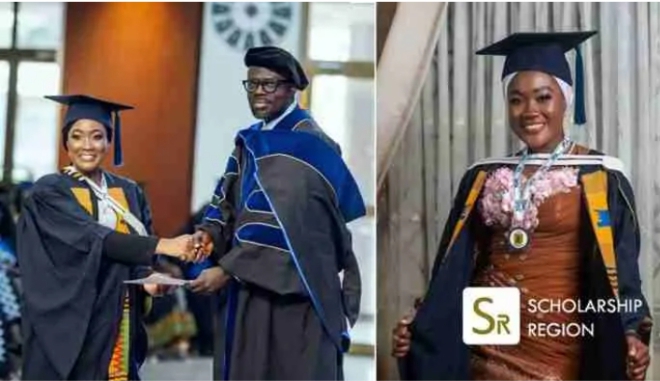 After initially struggling to gain admission, a determined young lady from Ghana named Naziha Amin Gombillah has fought back to emerge as the best graduating student of the University of Professional Studies (UPSA).
Naziha Amin received a first-class Bachelor of Law degree with a 3.74 grade point average out of a possible 4.00, making her the institution's valedictorian. She also broke the institution's record by becoming the first-ever law graduate to receive a first-class degree.
Naziha Amin described her journey to outstanding academic success, stating that she struggled to gain admission to university after failing Mathematics in her first West African Examination (WAEC).
She had to retake the exam the following year, which delayed her academic progress by a year. She stated that not only was it difficult for her to gain admission, but she also struggled in school.
"Even at the university level, there were times it got tough," she said.

"I thought I would resit certain courses, but giving up never crossed my mind. I had started it, so I had to complete it. I had to make my parents proud," she added.
Her perseverance paid off, and she now aspires to be an International Energy Law expert, a lecturer, and a fashion industry guru, citing that what appeared to be a setback for her a few years ago was actually the start of multiple opportunities for her.
For more information always visit dailygam.com