Global News
Amazing African Lady bags Masters degree with China scholarship; she is the first woman to receive the award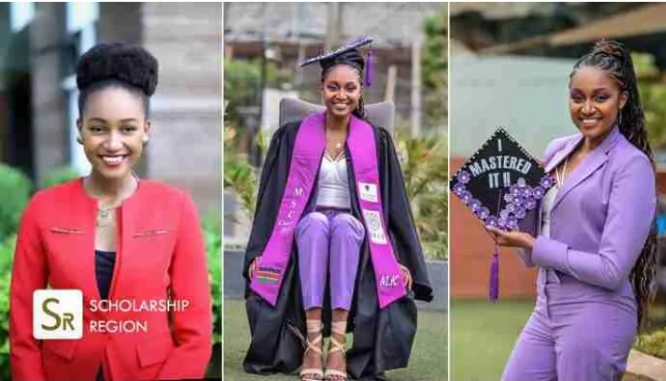 Melissa Kariuki, a brilliant young lady from Kenya, has become the first woman in Kenya to win the Schwarzman Scholarship after successfully completing her Master's Degree at Tsinghua University in Beijing, China.
Melissa Kariuki, who celebrated her accomplishment on Linkedin, stated that she is proud to be able to represent her country and appear in spaces where black, African women are the minority.
She began her higher education journey at the University of Cape Town in Cape Town, South Africa, where she earned a Bachelor's degree in Business Science, Accounting, and Finance. She also studied Business Management and Entrepreneurship at The African Leadership University.
She then won the prestigious China Schwarzman Scholarship, which is open to international students pursuing a Master's degree in China. This scholarship provides a one-year, fully funded master's program at Tsinghua University in Beijing, with the goal of creating a global community of future leaders who will serve as global leaders.
Melissa Kariuki received the scholarship and enrolled at Tsinghua University in Beijing, China, to pursue a Master's degree in Management Science.
"On the 26th of June, I graduated with a Master of Management Science from Tsinghua University – Asia's #1. I completed it in exactly 10 months as a Patrice Motsepe Fellow on a full scholarship as part of the Schwarzman Scholars program- a program that aims to deepen the understanding between China & the rest of the world," she wrote on Linkedin.
For more information always visit dailygam.com