Global News
Brilliant 23-year-old scientist celebrates becoming the first female Master's degree graduate of South African University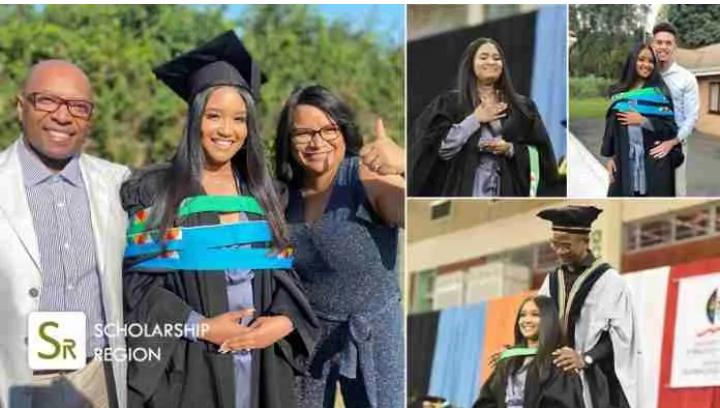 A 23-year-old scientist from South Africa has hailed her accomplishments after being the first girl to ever receive a Master's Degree in Agricultural Metrology from the University of KwaZulu-Natal.
The remarkable woman known as Kiara Brewer praised her accomplishment and noted that she had done it after completing two distinct bachelor's degree programs at the university.
Prior to enrolling in her Master's program, she had earned a Bachelor of Social Sciences in Geography and Environmental Sciences as well as a second Bachelor of Science in Geography and Environmental Management.
"Your very first coloured, female Master of Science in Agrometeorology, and to top it off my MSc was achieved *𝘤𝘶𝘮 𝘭𝘢𝘶𝘥𝘦*!," she wrote on Linkedin.
Kiara Brewer's educational experience is unique in that she began as a social science student and obtained two degrees before deciding to pursue science and obtaining her Agrometeorology master's degree.
She also disclosed that, despite going from social science to science, she finished the three degrees in less than six years. "3 degrees in 6 years, the challenging transition from social sciences to science and I did it all at the age of 23," Kiara added.
Family and friends gathered to celebrate with Kiara on her graduation day. Kiara is currently employed as an Associate at PwC South Africa.
For more updates, always visit dailygam.com