Metro
Brilliant Economist celebrates becoming the First Female PhD holder of Federal University Oye Ekiti (FUOYE)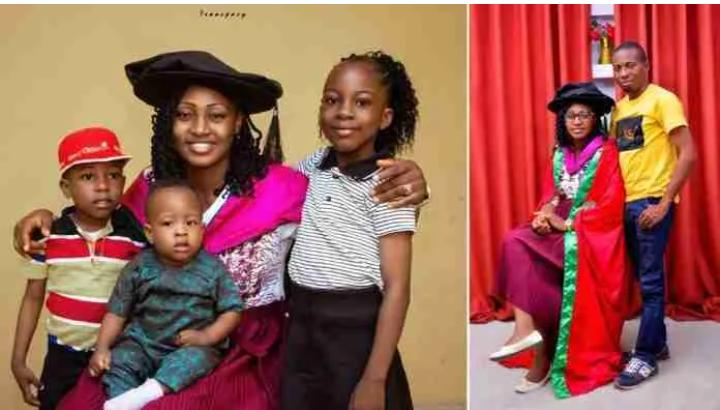 Oluwaseun Bamigboye, a talented economist from Nigeria, has made history by becoming the first female doctorate (PhD) holder at the Federal University of Oye Ekiti in Nigeria.
Dr. Oluwaseun Bamigboye earned a Doctor of Philosophy from the Department of Agricultural Economics and Extension to become the Federal University Oye Ekiti's first female PhD holder since the institution's establishment in 2011.
Dr. Oluwaseun Bamigboye shared her achievement on Linkedin and praised her spouse and supervisors, including Prof. Adeniji, Prof. Fakayode, and Dr. Ogunjimi, for their support and guidance during her academic career.
Dr. Oluwaseum Bamigboye is qualified to examine specific agricultural problems and devise a strategy to maintain and improve it over time for significant economic rewards as an agricultural economist.
She said: "On the 18th December 2021, I was conferred with Doctor of Philosophy, Agricultural Extension. The first female PhD holder in Federal University Oye Ekiti (FUOYE)"

"Oh God, I am grateful. My supervisor, Prof Adeniji, Prof Fakayode, Dr Ogunjimi, Staffs and Students in Department of Agricultural Economics and Extension, thanks a lot. This achievement is dedicated to my husband. My kids, I hail you oo. My In-laws, my parents, siblings and friends, I appreciate you all for your support. Gracias," she wrote on Linkedin.
For more updates, always visit dailygam.con