Metro
Student cries out after police extorted him of N90k out of N93k school fees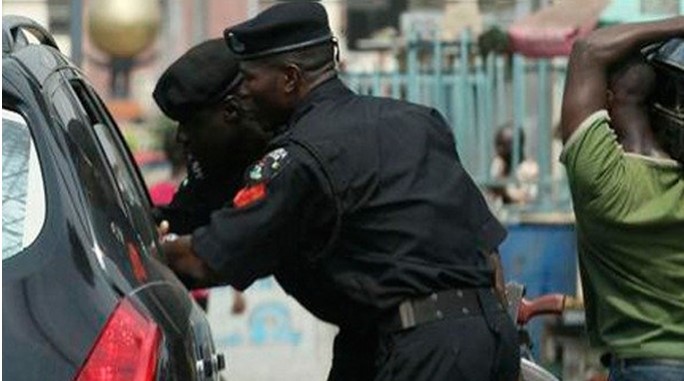 A student who claims that members of the Nigerian Police Force forced him to pay his school tuition has cried out for justice.
He added that out of the N93,000 that was intended for him to spend to cover his tuition, they had taken N90,000.
He claimed that while en route from Oyo state to Lagos, police officers stopped the public transportation he had taken and began intimidating the passengers.
The young man claimed that when he called the Police PRO and Commissioner's offices on the phone, the people who answered indicated it was a wrong number and hung up.
He claims that despite the police officers' claims that they were transporting him to the police station, they turned around and threatened him in a bush.
A message from the disgruntled student was forwarded to influencer and #EndSARS activist Rinu Oduala, who posted it online.
The student wrote; "Please help me I was extort illegally yesterday on my way coming to Łagos and was calling the police pro and commissioner all picking and keep saying wrong number but I call one former pro he said that is there number that is how they do

Please ma help me this is my school fees a sum of 90k out of 93k found in my account, I pray you see this so I can explain how it happen was drive to the bush and threaten me, Please save me ma I pray you see this.

On our way they pass different route and in there car they keep telling me I should call anyone I know to send me money. I told them no one it's kinda hard this time immediately one of them collect my phone and told me to open my bank app and I did And was taken to a Pos which I think it's there Pos cause when I send the money they did not receive alert once I told him nah awodi police he said Haa eyini and he gave me the cash immediately.

I can send you the driver number to confirm these people have no mercy was pleading crying in there car Still yet they extort me. They left 3k for me"
Sharing the screenshots, Rinu wrote; Nigerian Police officer extorts student of his school fees in Oyo state. Isn't this so heartbreaking?💔
Nigerian Police officer extorts student of his school fees in Oyo state.

Isn't this so heartbreaking?💔 pic.twitter.com/yjdbVk4mnj

— Rinu Oduala 🔥🔫 (@SavvyRinu) January 3, 2023
For more updates, always visit dailygam.com