Metro
Don't call my phone after 7 p.m. – groom warns his guests On his wedding day.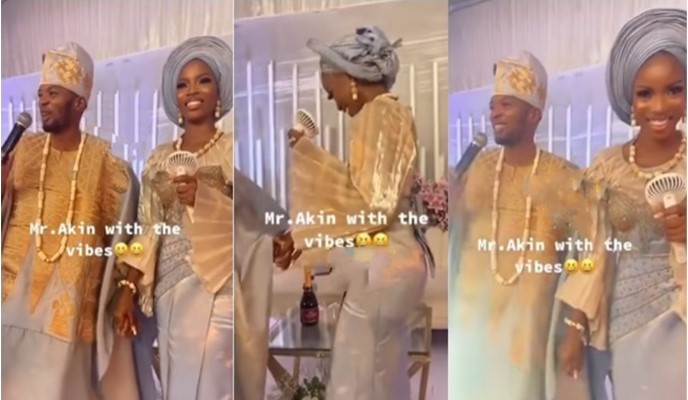 Akin, a Nigerian groom, has asked his pals not to contact him once a certain period has passed because he is now a married man.
He gave the directions on his wedding day, while giving a speech to his beautiful bride.
In an online video, the young man stated that once the clock strikes 7 p.m., none of his buddies should call his phone since he would be busy with his wife.
Guests chuckled at what Akin said, but he questioned them to ensure they understood and would follow his instructions. As he made the statement, his attractive wife grinned coyly.
"From now on, once it's 7pm, don't call my phone… I will be busy with my wife," he said.
For further information and updates always visit dailygam.com
Watch the video below: