Global News
George Floyd's 6-year-old daughter has been awarded a full scholarship to a US university and plans to become a doctor.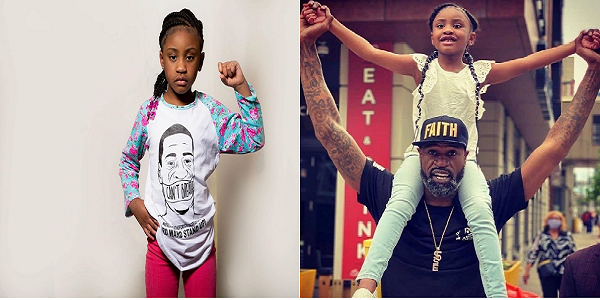 Gianna Floyd, George Floyd's 6-year-old daughter, has been awarded a full ride scholarship to Texas Southern University (TSU) in Houston, Texas.
Gianna Floyd and her mother, Roxie Washington, were devastated after George Floyd was killed when a police officer kneeled on his neck, impeding his ability to breathe. The death of George Floyd sparked international outrage, spawning the #BlackLivesMatter movement.
Everyone in the United States and around the world has expressed their condolences to George Floyd's wife and daughter. In this vein, Texas Southern University (TSU) has decided to provide Gianna with a full ride scholarship if she decides to enroll.
The Regents' school board announced the decision in a press release on their website, where they approved a fund to provide a full scholarship for George Floyd's beloved daughter, Gianna, if she wishes to study at the university.
This scholarship honors George Floyd's memory while also providing for Gianna's future.
"This Board is committed to education and understands that a college degree is one of many powerful steps toward a productive and successful life," said Board Chairman Albert H. Myres in a statement.
For more information always visit dailygam.com