Global News
A Yale professor has been awarded the Harold C. Urey Prize in Planetary Science.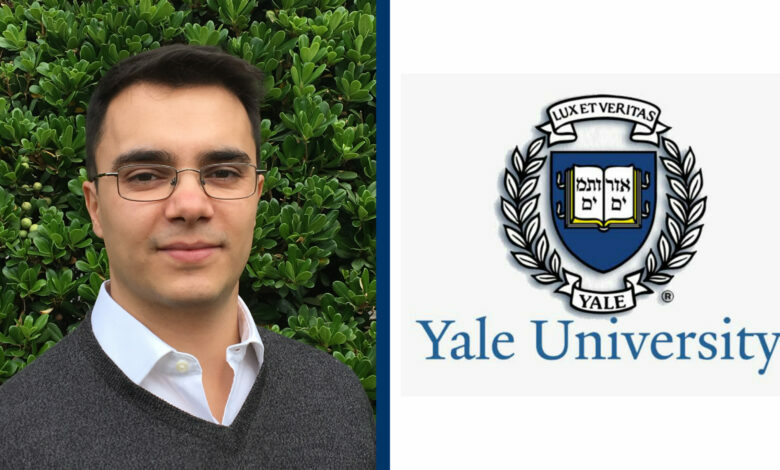 Titan's atmosphere contains more methane than the ground itself, which is equivalent to having more water molecules concentrated in the air than in the sea.
Juan Lora, an assistant professor of earth and planetary sciences, has been awarded the Harold C. Urey Prize in Planetary Science for his research on these types of atmospheric processes. Lora received the award last month from the American Astronomical Society, which recognizes leadership and "outstanding achievements" by an early-career scientist. Titan, Saturn's largest moon, has been a focus of Lora's research.
"It's a really nice … surprise," Lora said. "I have a memory of the first time I … sat in on the Urey prize talk … so to now be in a position to give this talk … it's kind of amazing."
Lora, who joined the Yale faculty in January 2019, is interested in Earth's paleoclimates and Titan's atmosphere. His lab has observed a variety of weather-related phenomena occurring in terrestrial bodies throughout the solar system using numerical climate models.
"Yale is lucky to have Juan," J. Michael Battalio, a postdoctoral researcher in Lora's lab, said.
Lora focuses on atmospheric rivers, which are narrow, long columns of air transporting moisture from the tropics and are frequently responsible for extreme precipitation events. Serena Scholz, a first-year postdoctoral student in Lora's lab, noted that his research on water dynamics has helped track changes in Earth's hydroclimate over time.
While some of Lora's research has benefited the earth sciences community, it has also taken him to the far reaches of space. Lora went to college with the intention of studying astrophysics, but shifted his focus to Titan in graduate school. During that time, he wrote and programmed the Titan Atmospheric Model, which Battalio describes as one of the "best developed, most reliable climate models that we have for Titan."
For more update visit dailygam.com