Global News
24-year-old man who worked as a waste collector to fund his education graduates from US university, set to become Doctor of Law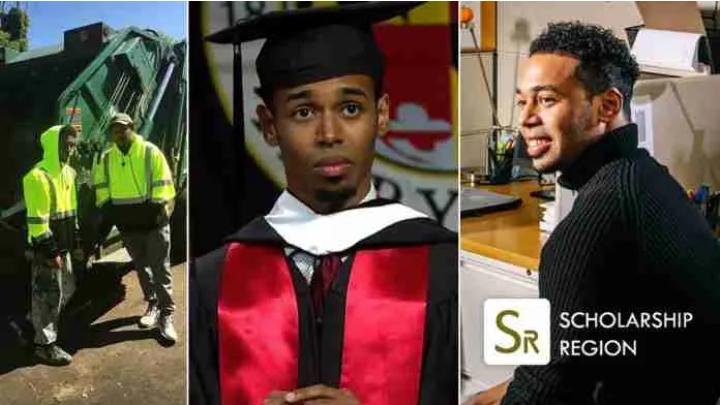 Rehan Staton, a remarkable 24-year-old American, has finally earned a Doctor of Law degree from the esteemed Harvard Law School.
Rehan Staton encountered difficulties in his early academic career trying to raise money for his schooling. He worked as a rubbish collector to pay for his Bachelor of Arts degree program at the University of Maryland in College Park, Maryland, in the United States, before being accepted into Harvard Law School.
Rehan Staton described how for years, he had to get up early in the morning to gather trash before going to class at the University of Maryland in order to pay for his education.
He noted that because of his profession, he didn't have time to take a shower and frequently sat in the back of lecture halls to avoid his peers. Additionally, he described how his father and brother gave up a lot for him to succeed in his academic endeavors.
"My mom abandoned my dad, my brother and I when she moved back to Sri Lanka. I was probably too young to notice some of the things that happened, but I know it was bad," Staton told the newspaper.

"Things just kept falling on us. My dad lost his job at one point and had to start working three jobs in order to provide for us. It got to the point where I barely got to see my father, and a lot of my childhood was very lonely." Staton narrated further.
Staton, however, had a difficult time and was forced to register as a sanitation worker after receiving numerous rejections from American colleges. He later transferred to the University of Maryland after receiving a recommendation from a professor at Bowie State University, where he completed his undergraduate studies in history.
For more updates, always visit dailygam.com