Entertainment
Lady shares a message she received from a man who threatened to spread a false rumor about her death because she declined his advances.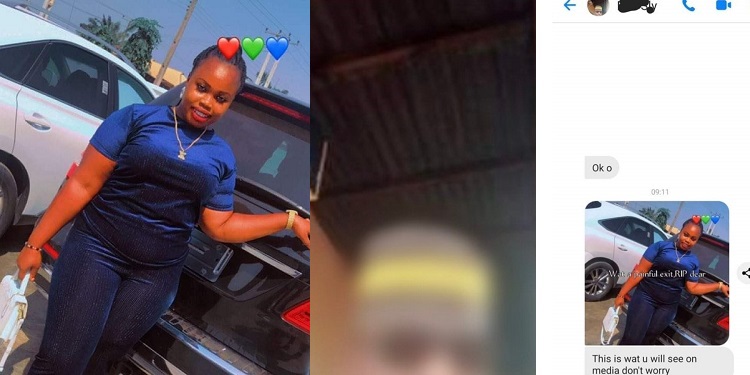 A Nigerian woman has taken to social media to express her outrage after a man she met on Facebook threatened to spread false rumors about her death after she declined his romantic advances.
According to the lady identified as Lilian Agbolor, the guy wooed her on the platform and, when she declined, vowed to retaliate.
He threatened to go viral with a fake obituary he created using her photo.
Sharing images of the message she received from the man she wrote,
 "This man here came to my inbox to toast me but I didn't respond to him instead he threatened to carry rumours about me that I'm dead, I don't know him from Adam".
She added in a later post,
"Hello my people, una Weldon oooo, I'm the girl that posted about that guy that wanted to defamed me and people where asking if I ate his money hmmmm, I don't know him from anywhere, never met or seen him before".
See screenshot below,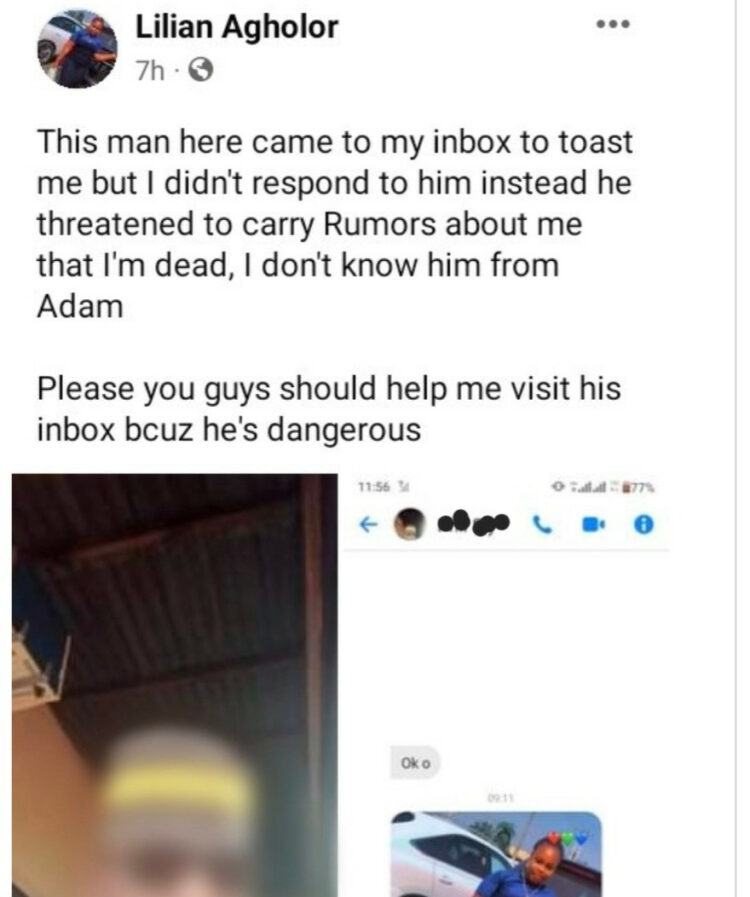 In other news, a heartbroken Nigerian man has taken to social media to share a text message from his fiancée requesting that they cancel their wedding plans just weeks after meeting.
When he received the message from his fiancée that she no longer wished to proceed with the wedding, the young man, identified as @VershPeter, revealed they already had their wedding introduction, set a date for list collection, and other plans for the main wedding were also ongoing.
During the conversation, the lady requested more time to consider her decision to settle down, claiming that she is afraid of marriage.
According to her, as much as she wishes to marry him, she currently has a lot on her mind, and the prospect of marriage scares her.
For more information always visit dailygam.com