Metro
Olivia, Audu Abubakar's young widow, finds love in the arms of a Niger Delta militant.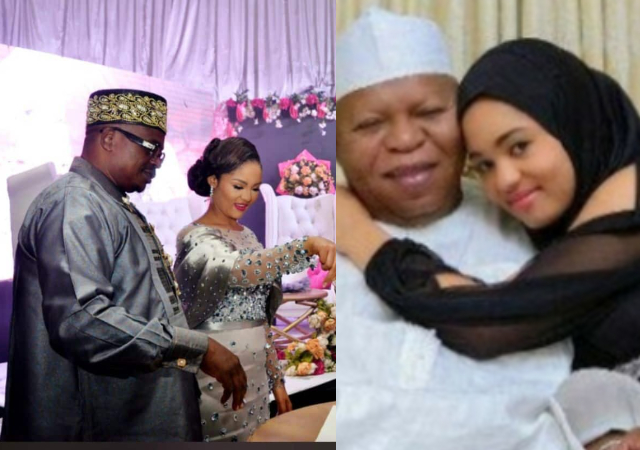 Olivia, the adolescent widow left behind by Abubakar Audu following his untimely death in 2015, has remarried and found love in the arms of a Bayelsan and Niger Delta militant.
Remember that the All Progressives Congress (APC) gubernatorial candidate for Kogi state died shortly after his election victory, leaving behind a sweet and kind younger wife, Olivia.
It is unknown whether she conceived for him before his death, but they enjoyed a happy marriage for many years before his death.
She was already fantasizing about being the youngest First Lady in Kogi State's and Nigeria's history. Olivia, a half-caste, is from the Tiv region of Benue state, where her mother is from the Ugba/Unongo family. She was a student at the University of Jos.
All of her husband's friends and family supposedly abandoned her after his death. They all left her to her fate, and she has since gone on.
Olivia married over the weekend, and we have images from the wedding.
For further information and updates always visit dailygam.com