Entertainment
After Peter Obi defeated Bola Tinubu in Lagos State, Mr. Macaroni responded, "They say it's online noise!"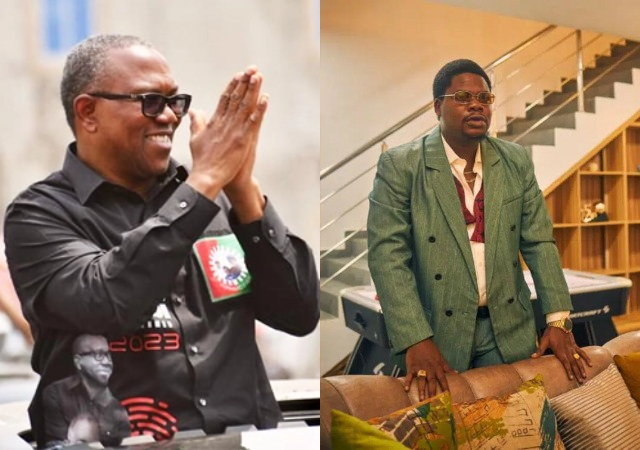 Famous actor and comedian Mr. Macaroni responded to news that Bola Tinubu, a two-term governor of Lagos and presidential candidate for the All Progressives Congress, lost the state to Labour Party candidate Peter Obi.
In order to overcome Bola Tinubu, who received 572,606 votes, the former governor of the state of Anambra received a total of 582,354 votes.
Mr. Macaroni responded to Obi's victory by saying that the Labour Party won despite the violence and intimidation that were unleashed in Lagos. He added that individuals have to be aware of their own power.
In response to Peter Obi's victory over Bola Tinubu in Lagos State, Mr. Macaroni
His tweets;
"Despite all the violence and intimidation unleashed in Lagos, Peter Obi has won Lagos State!!! The margin should be way more!!! I just want the people to know that the power is in our hands!!! They said no structure!! They said it is internet noise!!! LESSONS!!!!!"
Despite all the violence and intimidation unleashed in Lagos, Peter Obi has won Lagos State!!! The margin should be way more!!! I just want the people to know that the power is in our hands!!!
They said no structure!! They said it is internet noise!!!
LESSONS!!!!!

— MrMacaroni (@mrmacaronii) February 27, 2023
For more updates, always visit dailygam.com