World Cup
Captain Silva of Brazil expresses pain with World Cup exit.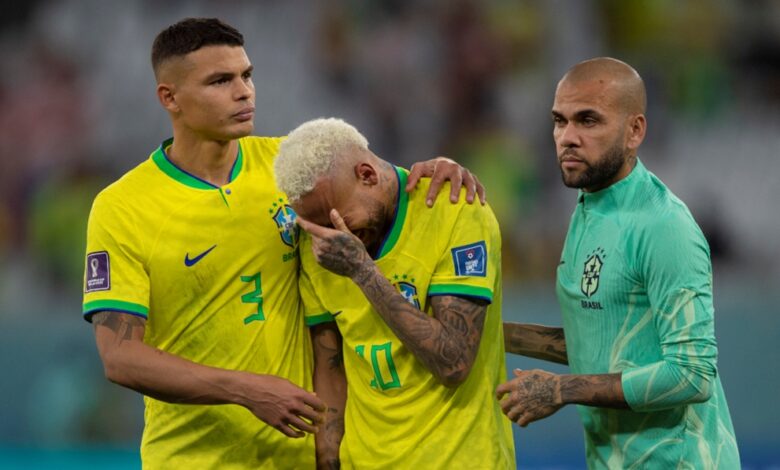 Thiago Silva, the captain of Brazil, said it was difficult for his team to lose to Croatia on penalties in the World Cup final and that he was coming to terms with the knowledge that he would never lift the trophy.
After a 1-1 tie at the conclusion of extra time in Qatar, the five-time winners fell short on penalties and lost Friday's quarterfinal 4-2 in the process.
They had taken the lead in extra time thanks to Neymar, but Bruno Petkovic tied the score in the closing seconds of the game.
More Gutted for Thiago Silva than the remaining Brazil players, his last World cup journey has come to an end.
Remains a Legend🙌🔥 pic.twitter.com/NpqhDhEyQV

— Judith Ray🇳🇬 (@slimfit_judith) December 9, 2022
"It is difficult," said Silva. "I have been through some disappointments in my life and when we lose something important that we have as an objective it hurts quite a lot.

"But we have to try to lift our heads and carry on. There is no other alternative."
The captain of Brazil claimed that after Croatia's score, his team had lost focus.
"I think all of a sudden we lost our concentration," Silva said.

"We are not used to being hit on the break like that. We became a little disorganised and that is where the goal came from."
The 38-year-old Chelsea center defender most likely played his last World Cup game.
"Sadly as a player I am not going to get to lift this trophy," he said. "Who knows if in future I will get the chance in another role."
"Unfortunately, as a player, I will not be able to lift this trophy." – Thiago Silva

Im not crying, you're crying 😢pic.twitter.com/CkhoBeN04G

— CarefreeLewisG (@CarefreeLewisG) December 9, 2022
For more update, always visit dailygam.com