World Cup
Croatia's mental toughness is ingrained, according to World Cup hero Petkovic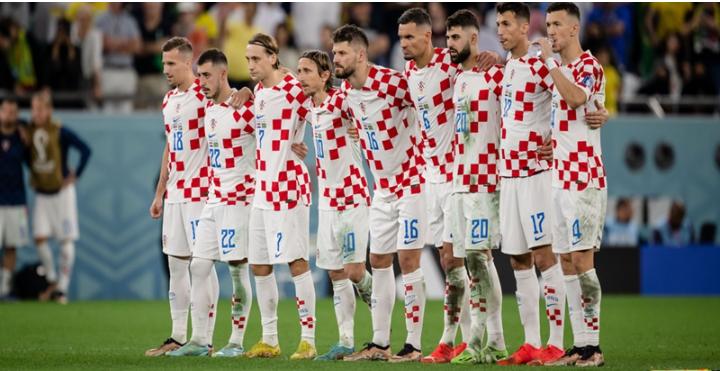 According to Croatian striker Bruno Petkovic, the nation's war for independence has had a significant impact on the team's mental toughness, which has helped them win two World Cup penalty shootouts.
In the quarterfinals, Petkovic's goal offset Neymar's early goal for Brazil, and Zlatko Dalic's squad maintained composure to win on penalties. In the previous round, they defeated Japan on penalties as well.
For Dalic's team, it follows a pattern that they are accustomed to after reaching the final four years ago with three extra-time victories in the knockout stage, two of them following shootouts.
"I think one of the reasons (for this mentality), is that we are a small country," Petkovic said on Sunday. "Even though as players we are young, we know how our country was made and gained independence in the 1990s."

"We learned about this from our parents. We learned you fight, you work hard and you don't get anywhere without that," added the 28-year-old, who has become a national hero since his equaliser broke Brazilian hearts.
The 1990s Balkan conflict has a particularly significant connection to several of the team's elder players.
Dejan Lovren, a defender, was ejected from his boyhood home as well as seasoned midfielder Luka Modric.
In 1998, Croatia participated in their first World Cup as a separate country and advanced to the semifinals before falling to the eventual champions and hosts France.
Croatia's hopes were dashed four years ago in Russia when France defeated them 4-2, but the nation of four million people has a team back in the semifinals this time around and they appear to be full of hope.
"I think we have improved with each game, as the opponents got stronger, we got better and better," said Petkovic.

"For me, the goal gives me huge confidence. In the extra-time periods we still believed and we supported each other. The confidence is not only at a personal level, we believe in one another."
– Lower leagues –
Petkovic, a striker for Dinamo Zagreb, began his career in Italy, mostly in the lower levels, and was not a member of Dalic's team four years ago.
However, he has vivid recollections of Croatia's semifinal victory over England and subsequent run to the championship.
"I remember the semi-final in 2018, I was fifth or sixth-choice striker for Bologna and probably 78th choice for Croatia. I nearly left the preparation camp in Bologna to go to Moscow for the final," he said.
Though he claims he is only now beginning to understand the significance of his goal on a worldwide scale, without it there would have been no penalties, no Brazil exit, and no semifinal to look forward to.
"I am more and more aware of the magnitude of this goal with each passing day," he said. "Maybe I will get this feeling again, we will see, maybe in the semifinal or final."
For more update, always visit dailygam.com