World Cup
FIFA World Cup: Is There Hope for the Black Stars?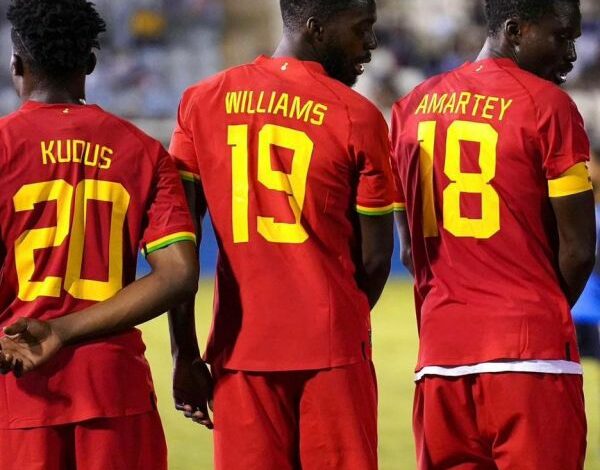 Ghana was ranked 60th in the recently released FIFA NATIONS RANKING, keeping the Black Stars as the lowest ranked team of the 32 teams heading into the World Cup in Qatar next month.
CURRENT FIFA RANKING: 60th
HIGHEST FIFA RANKING: 14th (April-May 2007, February 2008)
LOWEST FIFA RANKING: 84th (June 2004)
Ghana's lowest FIFA ranking in June 2004 before a World Cup qualification campaign in which the Black Stars would make their debut on the World Stage (Germany 2006).
Our World Cup campaigns were sandwiched amid uneven results in the FIFA rankings. Ghana had its highest FIFA rating entering the World Cup season in our last trip (Brazil 2014), finishing 23rd (22nd out of the 32 teams).
Nonetheless, our performance did not correspond to that rating, as the country was eliminated in the group stages with only one point and a slew of post-competition issues.
OPTA, a well-known statistical basis, has given Ghana a 0.02% probability of winning the trophy. But are the Black Stars underappreciated? Do the Black Stars have a strong chance of being the 'black horse' of next month's competition with the fresh arrivals and in-form players at their disposal? Can the Stars replicate their successful campaigns in 2006 and 2010, despite their very low FIFA rankings at the time?
Will the team benefit from this rating by travelling to Qatar with something to prove?
See Attached photo: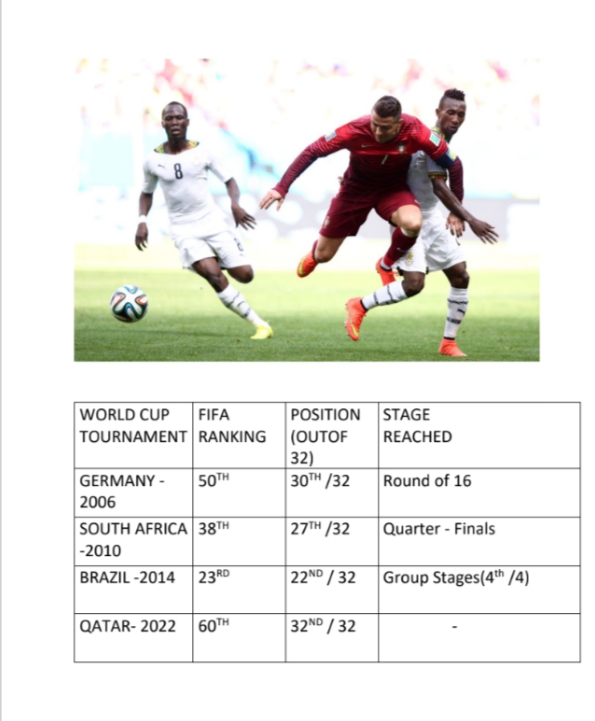 For more information always visit dailygam.com