World Cup
France's replacements provide Deschamps with food for thought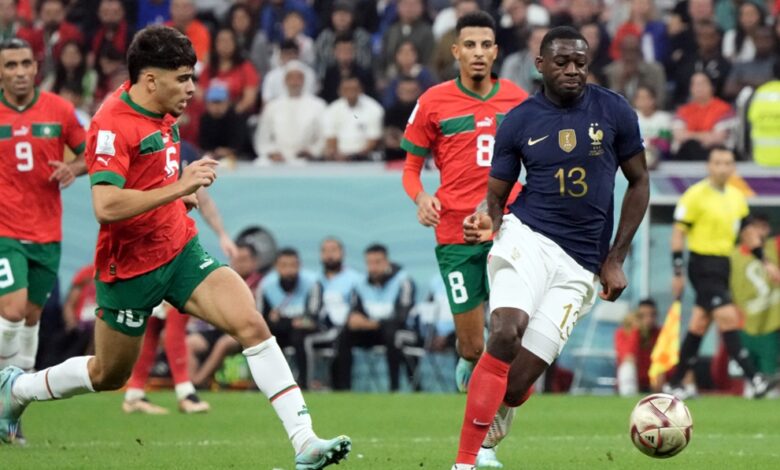 After the holders' final group match, a 1-0 loss to Tunisia, questions were raised about France's supposed lack of depth. However, Wednesday's 2-0 victory over Morocco allayed those concerns and Les Bleus advanced to their second consecutive World Cup final.
Prior to the encounter against Tunisia, coach Didier Deschamps changed up his lineup, starting nine different players after victories over Australia and Denmark in the opening two games.
Overall, the customary replacements were quite disappointing, although Deschamps acknowledged that the reserve team's lack of experience did not make their work any easier.
Due to the colds that Dayot Upamecano, the center defender, and Adrien Rabiot, the midfielder, had on Wednesday, he was obliged to make two changes to the squad that defeated Poland 3-1 in the last 16 and England 2-1 in the quarterfinals.
Kylian Mbappe's lack of defensive effort on the left flank was occasionally difficult for Youssouf Fofana, who started in place of Rabiot, to make up for, but the AS Monaco player did the job, winning crucial balls and advancing France.
After equally strong showings against Australia and Tunisia, Ibrahima Konate was outstanding in the center of defense, which may provide Deschamps some trouble when he chooses his starting lineup for Sunday's final against Argentina.
Deschamps utilized the bench more frequently against Morocco than he did against England, where he only made one late substitute in the 2-1 triumph.
After 65 minutes, he substituted Marcus Thuram for striker Olivier Giroud, who had made a significant contribution on the left wing by pushing defenders back and creating space for Mbappe, who was then playing as a lone forward.
"The coach realised that it was becoming hard to defend on that side and that's why he sent Marcus Thuram in, so that we were the ones putting the pressure and actually blocking that flank," said Antoine Griezmann.
The choice to substitute Randal Kolo Muani for Ousmane Dembele in the 78th minute was, however, the most remarkable.
The striker for Eintracht Frankfurt didn't take long to make an impact, taking advantage of Mbappe's cunning in the area to tap the ball home and make it 2-0.
"I usually send Kingsley (Coman) in but he was not feeling great during the afternoon," said Deschamps.

"And I also knew that Randal has this great ability to run. I don't want to brag about being right, but it is also a good example for the other players who have not been used a lot, they know that they can be decisive at some point.

"Our bench players are important."
For more update, always visit dailygam.com