World Cup
US reporter who died in Qatar had ruptured blood vessel – wife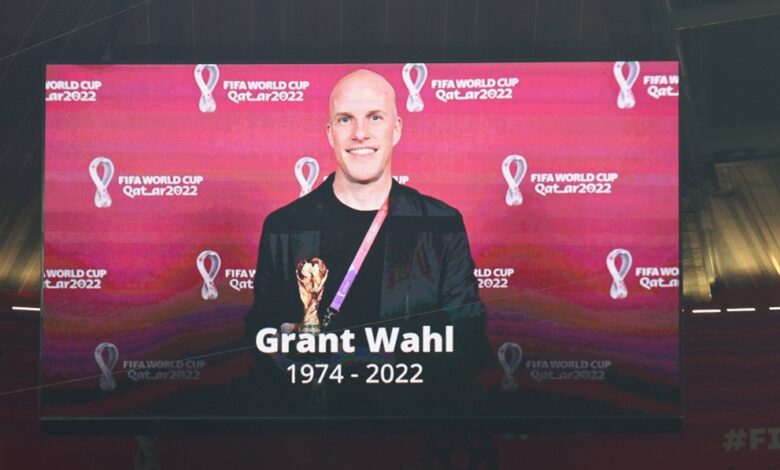 Grant Wahl, a well-known American sports journalist who passed away unexpectedly while covering the World Cup in Qatar, had an aortic aneurysm, his wife said on Wednesday.
"There was nothing nefarious about his death," said Celine Gounder, a renowned epidemiologist, dismissing speculation on social media that Wahl's death was the result of foul play or a Covid vaccination.
Gounder said in a comment posted on Wahl's Substack website that a New York autopsy revealed that the 49-year-old Wahl had passed away due to the rupture of a "slowly growing, undiagnosed ascending aortic aneurysm."
The main blood channel responsible for removing blood from the heart, the aorta, can burst and cause an aortic aneurysm.
"The chest pressure he experienced shortly before his death may have represented the initial symptoms," said Gounder. "No amount of CPR or shocks would have saved him."

"His death was unrelated to Covid," she said. "His death was unrelated to vaccination status."
While reporting on Friday's quarterfinal match between Argentina and the Netherlands, Wahl passed out.
In the week before up to his passing, he had posted complaints on his Substack about feeling unwell.
A few days previously, Wahl got into a fight with World Cup organizers in Qatar over a rainbow LGBTQ jersey he was wearing to a game. In Qatar, homosexuality is illegal, and according to Wahl, security personnel informed him that the clothing was "political."
Through his work for Sports Illustrated, CBS Sports, and other publications, Wahl, who was covering his eighth World Cup, contributed to the growth of soccer's popularity in the United States.
In 1996, Wahl began covering soccer for Sports Illustrated, the top US sports magazine at the time. He worked with the magazine until 2020 before switching to CBS Sports the following year.
For more update, always visit dailygam.com