World Cup
Morocco hopes to shock France at the World Cup.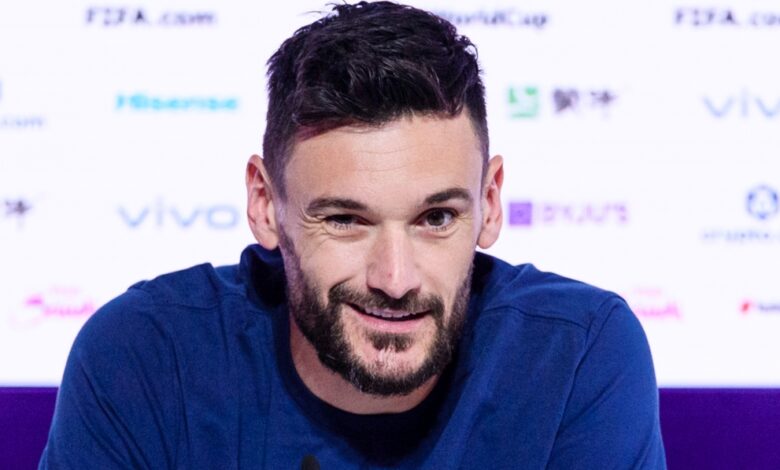 Wednesday's World Cup semifinal between Morocco and the defending champions, France, features Argentina and Lionel Messi as the potential winners.
France has experience defeating unexpected packages They would need just one victory against Morocco to successfully defend the trophy for the first time in 60 years.
The team led by Didier Deschamps is the overwhelming favorite to win at the Al Bayt Stadium, but they are up against a Moroccan squad that has only given up one goal during a remarkable run of giant-killing victories that has made them the first African team to ever advance to the World Cup's last four.
On their path to the semifinals, Morocco defeated the 2010 champions Spain and highly regarded Portugal, a record that caused France captain Hugo Lloris to caution his squad against getting comfortable.
When a team is capable of beating Belgium, Spain and Portugal, and finish top of their group, it is because they have lots of quality on the field and undoubtedly off it too, in terms of cohesion and team spirit," Lloris said.
"They will be formidable opponents, and on top of that there will be a hostile atmosphere in the stadium."
Deschamps' team is on the verge of winning its third World Cup in seven competitions, but they are mindful that no team has successfully defended the title since Pele's Brazil did it in 1962.
FAN FACTOR
Given that France was Morocco's colonial power and that there are more than a million Moroccans living there, the game on Wednesday will have extra spice.
On Wednesday, the overwhelming support from spectators in the stadium and throughout the Arab world will serve as their not-so-secret weapon.
There is a popular fervour behind them," said Deschamps. "It will be very noisy and my players have been warned about that. They know what to expect."
Walid Regragui, the coach of Morocco, who was born close to Paris and played the majority of his playing career in the French league, thinks his squad has gained favor with the outsiders.
But he is emphatic that his group is not only present to fill out the numbers.
"If we are happy just to reach the semifinals, and some see that as enough, I don't agree," said Regragui.

"If you get to the semifinals and you are not hungry then there is a problem."

"The best team in the tournament, Brazil, is already out. We are an ambitious team and we are hungry but I don't know if that will be enough," he added.
DREAM FINAL?
By pairing Kylian Mbappe of the Les Bleus against his teammate Lionel Messi of Paris Saint-Germain in the France-Argentina final on Sunday, Morocco will be attempting to thwart what many neutrals would consider the tournament's ideal conclusion.
During the World Cup championships in Qatar, Messi, who is competing in his fifth tournament, has been a man on a mission, trying desperately to cap off his career by guiding Argentina to their first World Cup victory since Diego Maradona motivated the South Americans to victory in Mexico in 1986.
In what was perhaps the team's strongest performance of the tournament thus far, Messi displayed glimpses of brilliance at critical times to help Argentina defeat Croatia 3-0 in the semifinals.
Ahead of halftime, Manchester City forward Julian Alvarez doubled Argentina's advantage after bursting through the middle with the help of two fortunate bounces. Messi had opened the scoring from the penalty spot.
Then, in the 69th minute, Messi worked his magic to set up Alvarez for his second goal, ending the game and giving the 35-year-old player another opportunity to make history following his heartbreaking loss to Germany in the 2014 final.
Later, Messi affirmed that he anticipates playing in his final World Cup final on Sunday.
"Being able to achieve this, being able to finish my journey in the World Cups by playing my last game in a final, is something very exciting," the Argentine captain said.
For more update, always visit dailygam.com