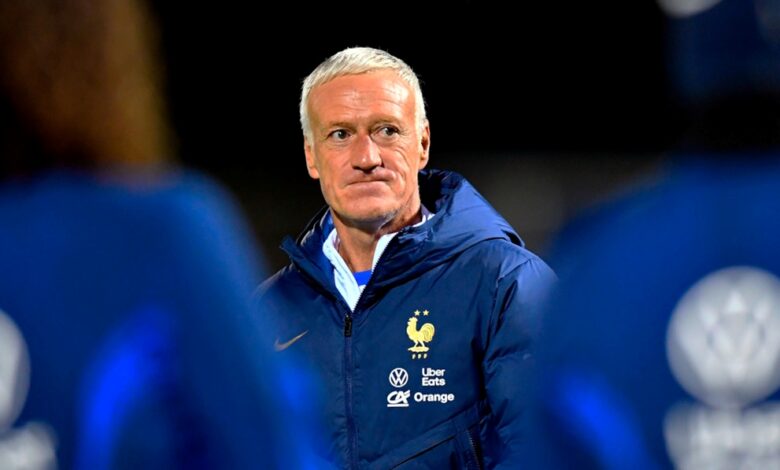 When France plays Argentina in the World Cup final on Sunday in Qatar, Didier Deschamps will become the first coach to win the tournament twice in the post-World War II era with one more victory.
But when you ask the Frenchman about his chance to make history by becoming the first person to win the World Cup twice—as a coach and a player—he moves out of the spotlight, content to let his beloved team steal the show.
"I'm not the most important thing here, the team is. Of course, I'm proud and we all know there's a chance now to defend our title in the final," Deschamps said.
"So that's a great achievement already. We'll do everything we can to ensure we're happier on Sunday evening.

"I don't really think about myself. I'm pleased with the fact that we've had this success."
Following Vittorio Pozzo (Italy), Carlos Bilardo (Argentina), and Franz Beckenbauer (West Germany), who each lost one final, Deschamps is the fourth manager to take a nation to back-to-back World Cup finals.
But his greatest accomplishment will be bringing together a France team that had previously been torn apart by rivalries and impertinence and creating a team that knew how to win championships.
The 54-year-old, who led France's "golden generation" to victories at the 1998 World Cup and the 2000 European Championship, has since fostered a second golden generation during the past ten years.
BUILD A SQUAD
Deschamps led France as their coach to the 2018 World Cup final, where they smashed Croatia, the 2016 European Championship final on home soil where they lost to Portugal in extra time, and now the championship game in Qatar.
"We call him the lucky charm but the best quality of Deschamps is his ability to build a squad," former France international Patrice Evra said.

"Sometimes he won't pick the best players because his motivation is 'the team is the star'… He's someone who can build a squad to win a tournament.

"He's just an amazing manager and he's so humble… For me he's the greatest French manager by miles!"
Deschamps' faith in youth, despite the abundance of skill at his disposal, is another thing that set him apart.
This faith was put on display when he started the semi-final with the somewhat inexperienced midfield pairing of Youssouf Fofana and Aurelien Tchouameni (25 caps combined).
"Well, experience isn't everything, they have great qualities and they play at very top clubs," Deschamps said.

"Maybe they need experienced players to guide them, but they have quality… I had no doubt about putting them in there."
ADAPTABILITY
Deschamps' success in competitions, particularly in the World Cup since 2018, has been attributed to his lack of adherence to a particular identity or philosophy, which is frequently the defining characteristic of major teams.
Instead, he has adjusted to the environment and his adversaries. In certain games, France has controlled possession; in others, they are content to relinquish the ball and attack opponents on the break.
In the semifinal matchup against underdogs Morocco, who had advanced to the final four by having very little possession but struggled to effectively utilise the ball as France sat back, the second strategy worked wonderfully.
When you think you're close to winning against France, you're actually quite far. We will learn from this for the future, it leaves a bitter taste," Morocco coach Walid Regragui said.
"Didier Deschamps has shown he's the best head coach in the world in the last 10 years."
For more updates, always visit dailygam.com