Entertainment
"I'm Not the Only Mad Person in This Country," Wizkid says as he leaked his conversations with a man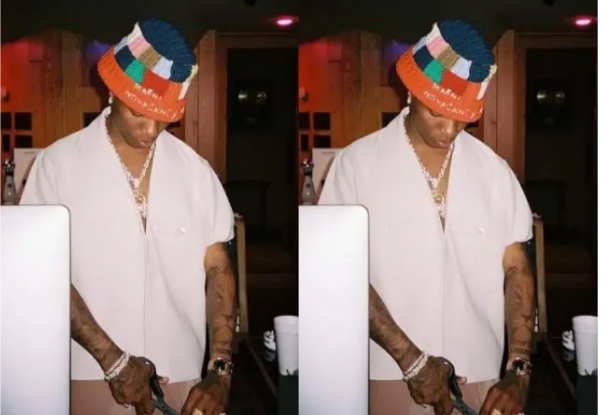 Wizkid, a Nigerian singer, recently shared a conversation with a fan in which he stated that he is not the only one suffering from a mental illness.
The drama began when the Afrobeat musician shared a dream on his TikTok account.
Wizkid claims to have had a dream in which he saw everyone looking for 'tomorrow.'
Even though Wizkid stated in his dream that there was no tomorrow, everyone was still determined to find it.
"Wait. Nevermind. Actually mind. Na so I dream oooo say tomorrow no dey. All of us come together dey find tomorrow", Wizkid wrote.
In response, a fan messaged Wizkid, asking if people later discovered 'tomorrow,' a question that threw Wizkid off guard.
"We later find am? Make I know if I go stop hustle today o", the fan asked.

Wizkid responded: "Omo no be only me dey mad for here o."

Reacting to this, Ijoba National said: "I like wizkid kind of vibe. Chill smoke Igbo, come online read funny things don't comment or like any, then after like 2-3months come online scatter everywhere dem run leave una again. Man too chill to Dey rant online."

Gynola wrote: "He's hilarious, the post was funny seeing it on ig, no be only him dey mad."

Sir Bigwiz reacted: "Don go smoke him loud again hit fit talk say make we dey expect new single next week Friday baba Werey lol."

Miami asked: "Basito why you go buy that sehidu blunt for Baba Nla after I don tell you make you no day go there again."

Slidelly added: "Na who some people they troll be this o. Height of unseriounes if any word like that."
For more information always visit dailygam.com