Entertainment
Ini Edo's answer to critics who call Shanty Town "all nonsense, no lesson"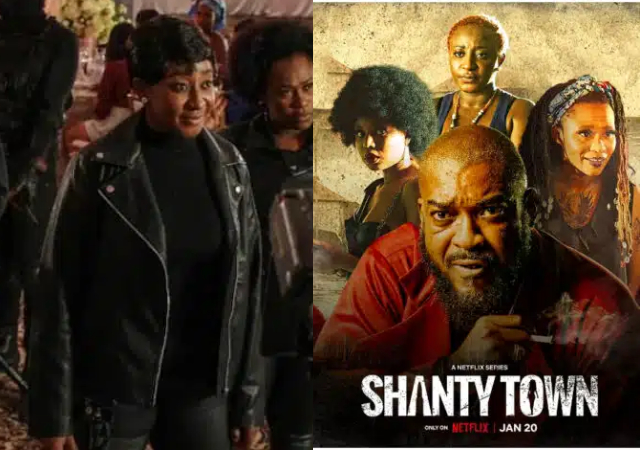 Actress Ini Edo from Nollywood has revealed what she says to people who think the hit film Shanty Twon is "all nonsense and no lesson."
After the film made its Netflix debut a few days ago, the famous Nigerian Netflix series Shanty Town has been buzzing for days. While some individuals have commended the directors, writers, and actors for doing an excellent job in their roles, others have criticized the movie's significance.
A producer of the film, Ini Edo, revealed how the script was produced and some takeaways to be drawn from it. Ini Edo said that she was motivated to tell Nollywood stories—Nigerian stories—in the manner she believed they ought to be told. This served as the inspiration for both the script and the film.
Ini Edo said the following in reaction to those who called the film a movie devoid of any lessons:
"Why this script? Why this script is just that we realized that there is a need to tell this story.
It was something happening in society whereby nobody was talking about. About women, the slave trade, and the kind of businesses that go on behind the scenes. Prostitution is really big all over the world. But whereby people in authority are thriving off of this industry. One of the things that we needed to bring to light.
The fact that women had a lot to do with women, and with kids. And how much more they should be protected and what they are actually going through. And the fact that there is a part of this world that some of us don't get to experience. But it is actually happening. So I needed people who are sitting up there who are probably unaware that some things like this are going on in our society to know that we need to fix it."
For more updates, always visit dailygam.com