Politics
Jump into Lagos lagoon if you don't like Tinubu as president: Femi Fani-Kayode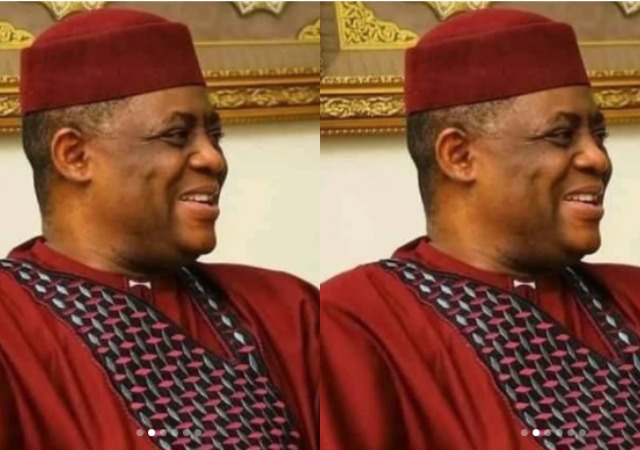 Femi Fani-Kayode, Director of New Media for the Bola Tinubu campaign, says people who oppose the All Progressives Congress (APC) candidate in the 2023 presidential election should "jump into the lagoon."
Mr Fani-remarks Kayode's are reminiscent of those made by the Oba of Lagos, Rilwan Akiolu, during the state's governorship election in 2015, when he threatened to drown Igbo voters in the Lagos lagoon if they did not vote for the APC candidate.
The traditional ruler was speaking during a visit to the state by Ndigbo community leaders only days before the 2015 governorship election, which was viewed as a two-horse fight between Akinwumi Ambode of the APC and Jimi Agbaje of the Peoples Democratic Party (PDP).
Oba Akiolu had said that "if any of you (Igbos) go against the Akin Ambode that I chose, it is the end of you." In the name of God, I say… If anyone of you goes against my wishes that [APC candidate] Ambode be the next governor of Lagos state, I swear in the name of God, that person would die inside this water."
Long before Mr Fani-Kayode made this claim in a Facebook post on Friday, Mr Tinubu, who will face Atiku Abubakar of the Peoples Democratic Party (PDP), Peter Obi of the Labour Party (LP), and a slew of other contenders in next year's general elections, stated that LP supporters will "labor to death."
Igbos make up a sizable proportion of Mr Obi's supporters. Mr Fani-lagoon Kayode's remark invokes voting suppression suspicions, as seen during the 2019 general election in regions of Lagos State dominated by Igbos.
For further information and updates always visit dailygam.com