Entertainment
Phyna tops the BBNaija vote chart from week one to the last week, according to organizers.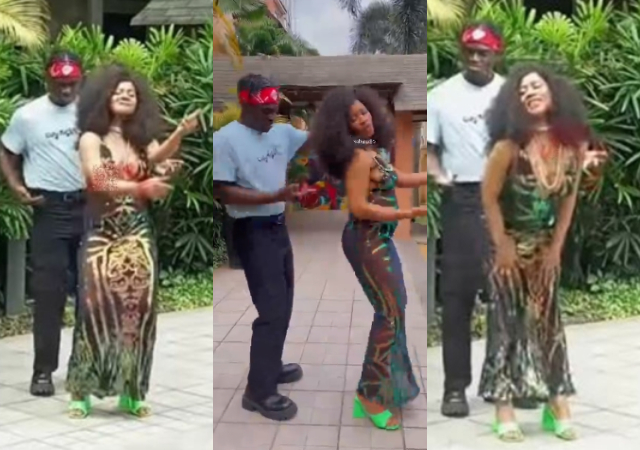 The Big Brother level-up voting chart has been released in its entirety.
The chart was issued by the show's organizers in a statement on Friday.
Remember that during the level-up season, the organizers only displayed the votes of the first four housemates for weeks.
Phyna, who eventually won the competition and walked away with a N100 million grand prize, topped the charts every week she was up for eviction, according to the statement released.
Bryann, Amaka, and Bella were the next to arrive.
Here is the full chart;
Round 1
Phyna 39,12%
Amaka 19,92%
Khalid 17,66%
Cyph 14,41%
Christy O 8,89%
Round 2
Phyna 35,91%
Bryann 25,18%
Groovy 19,68%
Khalid 10,72%
Ilebaye 8,51%
Round 3
Daniella 24,87%
Groovy 23,19%
Amaka 22,89%
Pharmsavi 17,95%
Kess 11,10%
Round 4
Phyna 21,74%
Bryann 14,85%
Sheggz 9,11%
Adekunle 8,68%
Hermes 7,92%
Groovy 7,69%
Bella 6,83%
Daniella 5,35%
Doyin 5,34%
Chichi 2,66%
Chomzy 2,61%
Allysyn 2,61%
Eloswag 2,17%
Diana 1,45%
Giddyfia 0,99%
Round 5
Phyna 34,49%
Bryann 23,05%
Bella 14,97%
Doyin 11,98%
Chomzy 8,96%
Eloswag 6,55%
Round 6
Adekunle 27,23%
Bella 19,92%
Hermes 18,67%
Sheggz 18,62%
Dotun 7,86%
Allysyn 7,70%
Round 8
Phyna 40,74%
Bryann 26,74%
Bella 15,78%
Adekunle 12,36%
Chichi 2,49%
Daniella 1,89%
For more information always visit dailygam.com