Entertainment
Nigerian man drags girlfriend after she makes noodles hard as rock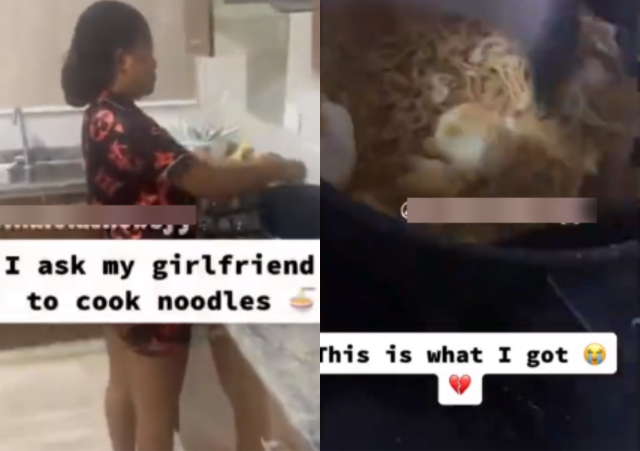 A young man posted pictures of the food his girlfriend made for him online while criticizing her cooking abilities.
He claimed that when he asked her to make him some noodles, she did so, but the dish she delivered was more potent than he had anticipated.
The man initially showed her in a video he shared on social media as she was cooking the meal.
The noodles inside a plate were then seen in a later scene when he and another person attempted to break through it with a spoon, but it was as tough as dry cement.
He captioned; "I asked my girlfriend to cook noodles

This is what I got"
For more information always visit dailygam.com
See video below