Entertainment
Kenya: Days after making an emotional public post, Vivian goes bald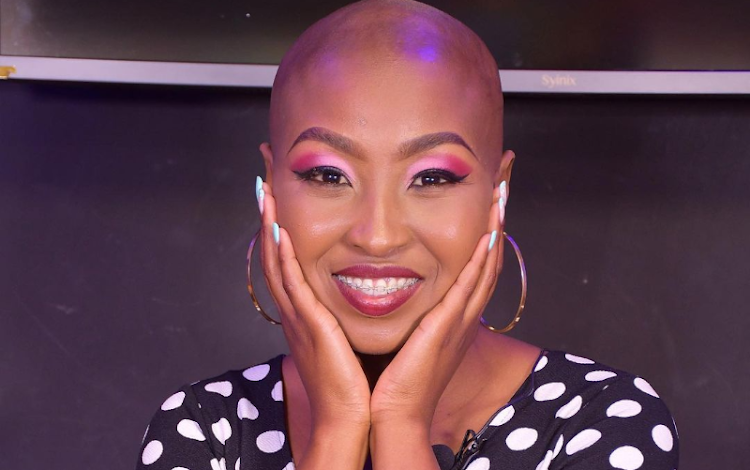 Kenyan musician Vivian has completely lost her hair just a week after pleading with her followers on social media to pray for her health.
The single mother posted a picture of her brand-new look and captioned it, "Offloading unnecessary baggage."
I came to the conclusion that it was absolutely out of my control, regardless of what I did or said or how unprepared I was for the changes in my life.
God required that I long for Him rather than seek solace in the material world.
Vivian continued by saying that she wasn't spreading this message to draw flak but she still found her journey in religion and Christianity to be unusual.
"It was very strange. And on those days I get into despair over my past life, my upbringing, and other pains I force myself to shift focus. I am not sure about the future and this message is not for critics or wajuaji. "

She then went on to add, " when a woman goes bald 👩‍🦲 … she has shed off negativity!
My English teacher once said to me
"Don't let anything/anyone break you. You are a daughter of the highest. Right?" My response: "Yes I am".

Real vibes zinasema life ni short sana make happiness a priority."
Vivian, a Kenyan artist, said four days ago that her relationship with Sam West was the main reason she was struggling.
For further information and updates always visit dailygam.com