Entertainment
Kenya: 'My heart is heaving….' Vivian confirms her divorce from Sam West.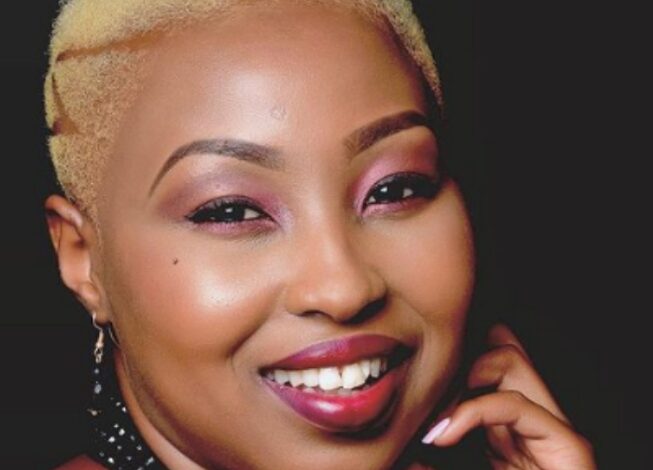 Vivian, a Kenyan artist, claims she is struggling.
The single mother took to social media to ask her followers to pray for her.
For months, there have been rumors that she and her husband Sam West had split up, and this post confirms that.
"My heart is so heavy, someone left us and now hates us. I have been trying to rebuild but i've been wondering why." She wrote in part
Vivian was said to have split up with her manager and husband due to irreconcilable differences a few months ago.
She has now silenced her critics by celebrating her man on social media.
Vivian took to social media months after the rumored split to celebrate her bae Sam.
"Sina story mob. Simply Speaking more blessings over Mr. West who is very dear to me. And who I'm so blessed to know. We've walked together in great and not-so-great seasons but God's love continues to sustain both of us 😊🙏. Msalimieni sana."
According to our sources, the couple split up earlier this year because of irreconcilable differences. Vivian has tried begging to be taken back, but her now ex-bae is not having it.
During a Live TV session, Vivian was proposed to.
She described it in a previous interview.
"I felt like dying (laughing),I really felt like it wasn't real. I'm very conservative and I like doing things in my corner, where no one can come and spoil my vibe. It wasn't something I really loved but it happened and it was cool eventually."
She added:
"We are different and I have to respect how he feels he wants to express himself. It was very interesting and I got engaged on live TV."
She went on to express her joy at finally being engaged to the man of her dreams.
"Sam West is a good man. He brings out the best in me. He challenges me and we've been able to do many things together. He respects me and the fact that I'm a female artiste."
In a previous interview, Vivian stated that she was initially uninterested in Sam.
"Sam was my stalker. We met through a mutual friend, I was in Nakuru so the friend introduced us and we started talking because he does a lot of marketing and PR. We started talking, met a couple of times but initially I wasn't interested, I was focused and I was very guarded, but he came in properly. I'm happy he is the man I get to walk with in life."
For further information and updates always visit dailygam.com