Entertainment
Now that my brother is a woman, I need to become a male for my family – James Brown's sister debuts new look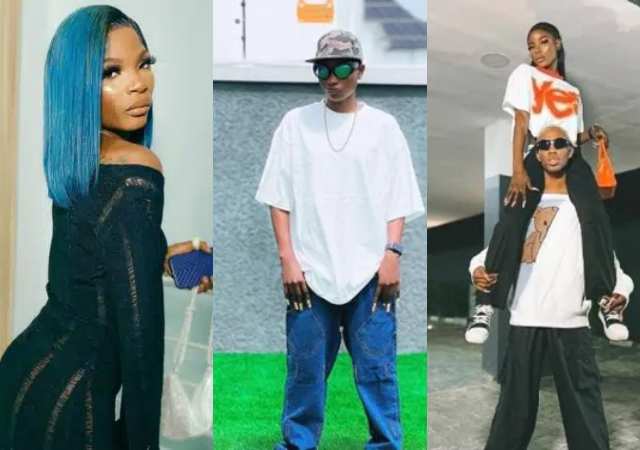 Gracious Brown, crossdresser James Brown's younger sister, has claimed that she intends to take over his job as man of the house as a result of his lifestyle choices.
She resorted to social media to show new images of herself dressed in men's clothing and declared that she wants to become a guy because her brother James has chosen to present himself as a woman.
Gracious stated that she chose to become a guy in order to be the breadwinner for the Brown family.
Gracious wrote, while sharing photos of herself looking Tomboyish:
"NOW THAT MY BROTHER @WF_JAMESBROWN AS BECOME A WOMAN BACK LET ME BE A MAN 👨 SO THAT I CAN TAKE GOOD RESPONSIBILITY OF THE BROWN FAMILY'S"
Many netizens commented on the young influencer's post, saying she looked better dressed as a man than she did as a girl.
Sugar Sharon said; na this kind cloth you suppose dey wear.
Graceblaqq said; and here I was thinking it's Wizkid at the first slide
For further information and updates always visit dailygam.com