Metro
Angry guys beat up a crossdresser inside a bar after realizing they were rocking their fellow man.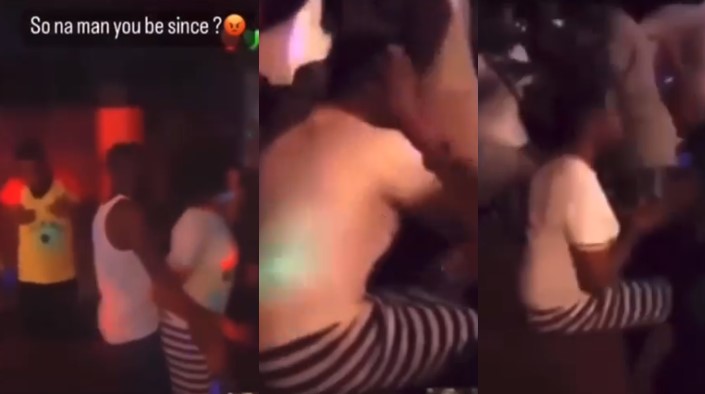 A Nigerian crossdresser was assaulted by male clubgoers who did not realize he was a man until it was too late.
Men were seen dancing with a crossdresser who wore a skirt and whined his waist on them like a lady in a video that went viral.
Unfortunately for him, they later discovered that they were dancing intimately with a crossdresser, which enraged them.
They started slapping him after removing the wig and artificial breast pad he was wearing below his clothes.
For more information always visit dailygam.com
Watch the video below: