Global News
It's wrong for a wife to do her husband's laundry with washing machine – South African man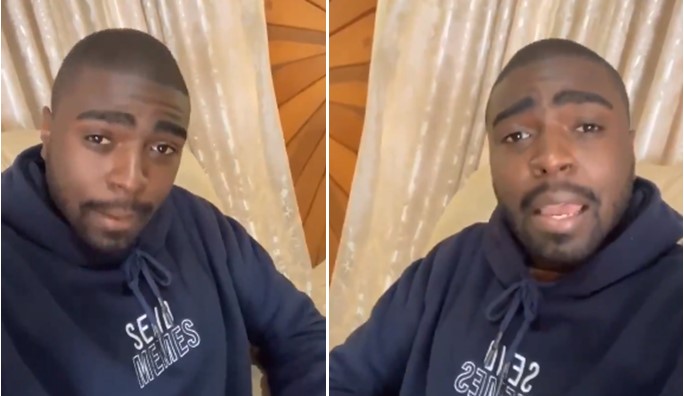 According to Shandu Kani, a South African man, it is improper for a woman to machine wash her husband's clothes.
He declared that a lady who uses a washing machine to do her husband's laundry is insulting to him.
While Shandu admitted that things have changed via his Twitter page, he argued that basic family values must still be upheld.
According to him, a woman's refusal to wash her clothing by hand indicates that she is not interested in working hard for her husband because marriage demands sacrifice.
Shandu, however, stated that this was just his view and he did not anticipate men would demand this of their spouses.
He tweeted; "I know times have changed, but you can't wash your husband's clothes with a machine, it's pure disrespect to your husband, ask elders they'll tell you.
Marriage is hard work, and if you're using a washing machine it means you don't want to work hard for your husband. It's my own personal opinion, I am patriarchal and I believe in patriarchal marriages !!!
However, I am not in any way advocating marital abuse, a woman shouldn't be abused, women are a gift from God, they should be cherished, protected and loved."
See his post:
In reaction, @AugustaCookey1 wrote; Problem e no dey finish!! God thank you for the husbands wey we marry sha!
@LahwhalP; I know times have changed, but u can't withdraw money for ur wife from the machine, it's pure disrespect to ur wife, ask old pple they'll tell u.
Marriage is hard work, and if you're using the machine it means u don't want to work hard for ur wife. U have 2enter the bank & queue
@Mr_Yomadey; Na slave trade set be this, just leave am
@PeterDe24744433; After she wash the clothes finish make she use hand fan take blow am dry hard working wife🤣🤣 Kee u dier
@Big_drrim; Shey you don even see the wan way go cook first talk less of cloth
@novo_jatiti231; I even prefer washing my clothes myself. Marriage shouldn't subject anyone to Slave and Master.
@Sir_Nuyon23; Even me i can't wash my clothes not to talk of giving it to my upcoming wife don't get me wrong this is not about laziness i just hate washing my clothes that is why we have dry cleaners is that simple Bruh cos i can't see you're speaking from the 17th century.
For more updates, always visit dailygam.com