Metro
Lady caught in hotel room with her friend's boyfriend after going to console him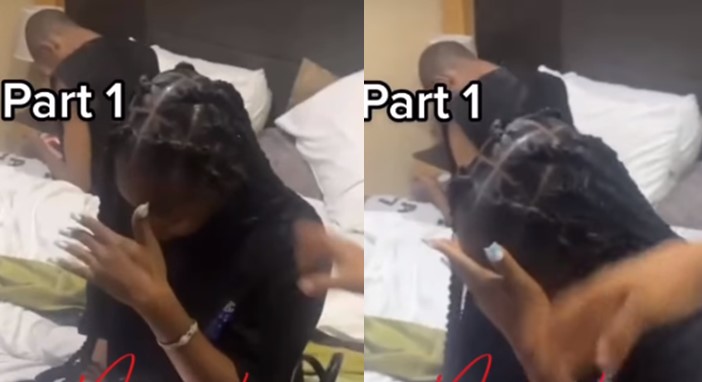 A Nigerian lady spotted her friend, Grachi, with her boyfriend in a hotel room where she paid him a secret visit.
The incident occurred in Rivers state's Port Harcourt.
Grachi allegedly went to console her friend's partner after discovering that he had lost some money, but she lied to everyone about her whereabouts.
Unfortunately for her, the man's girlfriend learned of her plans and rushed to the hotel with a group of pals.
They claimed Grachi informed her partner she was going to see her female best friend, only for them to discover it was a lie.
A video circulating on the internet shows them confronting and humiliating the girl with tears in her eyes.
Grachi was chastised by her girlfriend for visiting her lover when she was away and lied about going to see her own man.
Watch the video below: