Metro
Boyfriend rejected it- pregnant Nigerian girl informs her mum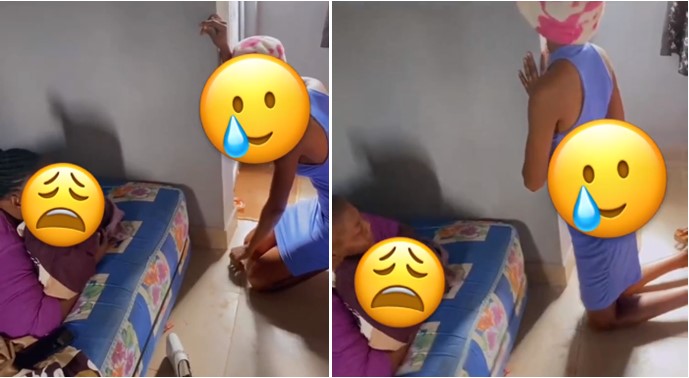 A young lady informed her mother that she was pregnant by her boyfriend but did not want the child. Her mother lectured and chastised her harshly.
The girl could be seen kneeling down in a video that circulated on social media, pleading with her mother to take her to a doctor.
When the daughter informed her boyfriend that she was carrying his kid, he denied responsibility.
She then begged her mother to take her to a location where she could remove it.
Her mother chastised her for placing herself in such a predicament because she refuses to listen to the advise of her loved ones.
For more information always visit dailygam.com
Watch the video below: