Metro
How do I tell my mum? – Young lady seeks advice as pregnancy test turns positive (Video)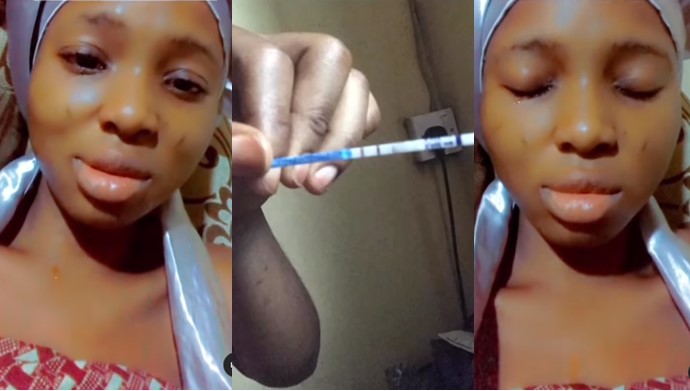 A young Nigerian woman has expressed her distress on social media, alleging that she is pregnant and is unsure of what to do.
She displayed a pregnancy test kit that indicated she was carrying a kid and it was positive, but she broke down in tears when she realized she was in trouble.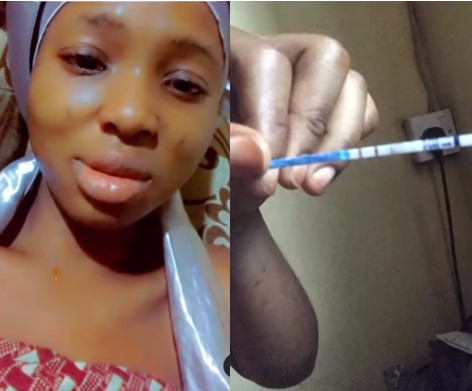 The woman with tears streaming down her face requested for advice on how to tell her mother the news in a video that was posted on Instagram.
"How should I explain this to my mum", she wrote.
Reacting, omobolaji_ said; Use am do surprise call ajoke surprise
lordjaid; You better dey say you get belle, some people dey find it with money
tipzy_01; Weyrey abi you're happy low key 😂
abimbola__25; Anyhow you like you dy craze
_brown_tomi; Why you dey ask us😂
mayorteju; Why you dae cry😂😂😂
chiflex_65; When dem dey give you missionary you no call us na you Dey ask us wettin you dey tell your mama 😂😂Dey play just dey play 😂😂
Meanwhile, a Nigerian woman who goes by the name Kemi has said that she no longer buys gifts for men because she has noticed that they are unappreciative.
In an effort to emphasize her argument, she used her Twitter account to disclose previous interactions with two of her ex-boyfriends.
Kemi claimed that after purchasing a blouse for one of her ex-boyfriends, she later went to his residence and saw that he had converted it into a rag.
She also described how she offered another guy a birthday cake, but in her presence, he distributed the sweet treat to his neighbors.
She claimed that these occurrences served as the inspiration for her choice, and she has not given a single present to a man since.
Kemi tweeted; "I stopped buying gift for men since my two worst experiences. I got a tshirt for the first one and the next time I visited, it was his rag, I got a birthday cake for the second one and he gave it out to his neighbors in my presence. Ever since then I vowed never to get men gifts."

When netizens started lambasting her, saying it was a lousy reason for not giving her boyfriends anything, she replied; "Everyone trying to defend what's not and I can't reply to all so I will just put this here

Regardless of what ever.. those things costs me money. A little gratitude would go a long way even if it's pretending."
When @emmofie asked; So if they have been buying you iPhones, bags, shoes, expensive hangouts they should jump up because you bought them a N700 tshirt?
@TheOnlyKemi said; "For your information, they have never given me a penny.. and no it wasn't 700 naira T-shirt, I'm not your cheap girlfriend."
For more updates, always visit dailygam.com