Metro
No be me give you Belle – A female student fumes after a fight in class with a pregnant classmate over a seat.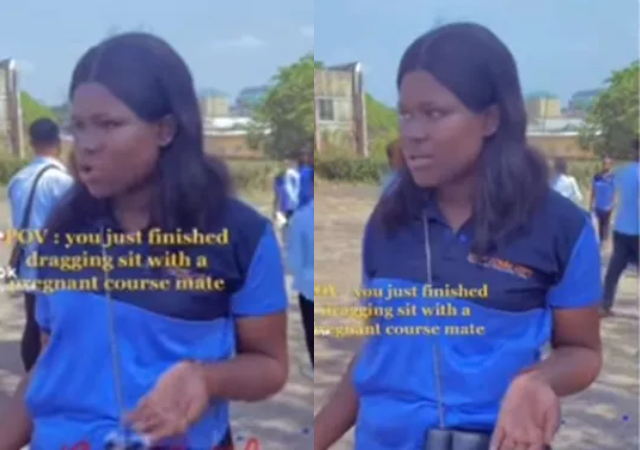 A pregnant Nigerian student was caught on camera defending herself following an argument about sitting space with another pregnant student.
The two ladies evidently had a heated debate in class, and after the lecture, the non-pregnant woman wanted to revisit the subject.
The young girl contended that she is not need to give up her seat to the pregnant coursemate simply because she is pregnant.
She advised the lady to go meet her husband, who impregnated her, if she desired a particular seat.
In an online video, she continued to make her case for why she believes she did nothing wrong by dragging for a seat with a pregnant woman.
However, as she continued to explain, the student was unaware she was being recorded, and when she did, she was embarrassed.
For more information always visit dailygam.com
See post below