Politics
Peter Obi commends Adeleke and wishes him a fruitful and successful term in office.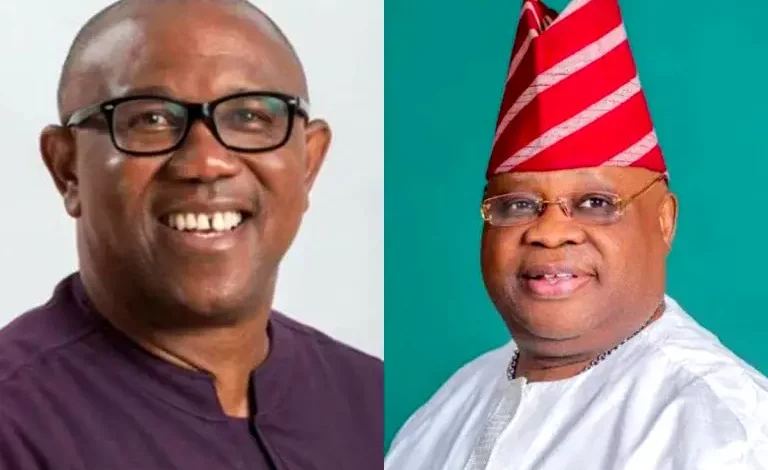 Peter Obi, the Labour Party's (LP) presidential candidate, wished Senator Ademola Adeleke a successful and productive term in office as governor of Osun State.
According to Vanguard, Adeleke, who defeated former governor Gboyega Oyetola in the June election, was sworn in on Sunday.
On his Twitter page on Monday, Obi not only congratulated Adeleke but also praised the tenacious character of the recently elected governor.
The former governor of Anambra argued that Adeleke's election represented a successful expression of democracy and should be celebrated as a triumph of the true will of the people.
"I congratulate the Governor of Osun State, Senator Ademola Adeleke, and the good people of Osun State, on his inauguration and formal commencement of the elected mandate of his people.

"Beyond our partisanship in politics, every successful manifestation of the democratic process, above all impediments, is a triumph of the true will of the majority, and a source of shared joy to all who desire the best, for our dear country.

"I salute the doggedness and resilience of Governor Adeleke, and wish him a fruitful and productive tenure, in the service of his people," Obi tweeted.