Entertainment
My Innerlight and I have finally decided- Skit-makers, Expatriate Comedian and Posho Tilly set to tie the knot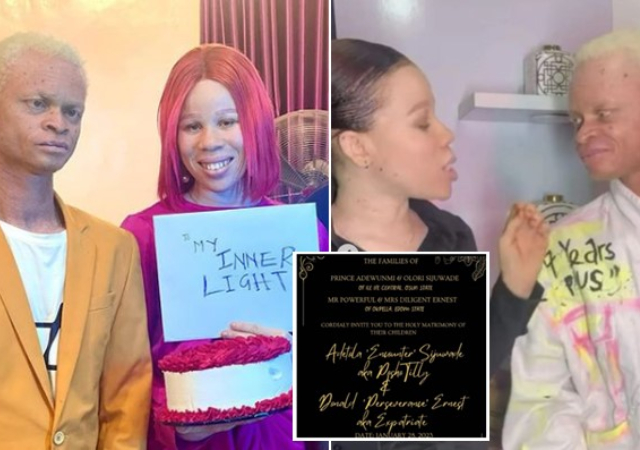 Donald Earnest, an Instagram comic also known as Expatriate Comedian, and his partner Adetola Sijuwade, a.k.a. Posho Tilly, are getting married.
The content producers announced their engagement on their personal social media profiles and revealed that their families had approved.
The wedding will take place on January 28, 2023 at 6:30 am, and attendance is only by invitation, according to Expatriate and Posho Tilly.
They each shared a copy of the invitation card and wrote;
"MY INNERLIGHT AND I HAVE FINALLY DECIDED ON A DATE 💃🏼💃🏼💕CAN'T WAIT TO SEE YOU ALL ON MY BIG DAY."
Colleagues and supporters didn't spare any time in wishing them a happy marriage and a bright future.
For more updates, always visit dailygam.com