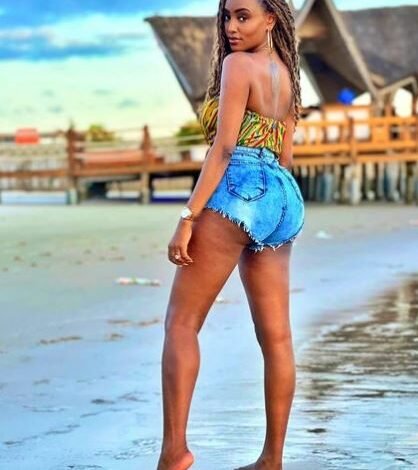 Michelle Ntalami has revealed a significant tattoo on her thigh. In a series of photos, the Marini Natural CEO revealed that her tattoo inspiration was a leopard.
"No thorns, no roses. No wild, no woman," she captioned a swimsuit photo.
Her skin was glistening with a special oil that her company is promoting.
marini.naturals "It's giving #Marinified Queen🙌🏽 Oiled up and glowing."
We love it and her fans described it as gorgeous too. Some of the comments are below;
captainvinieo Michelle. Michelle. Michelle. Baby Girl. I just want you to know that I hope you know CPR, because you just took my breath away!So, aside from taking my breath away, what do you do for a living? 😍😍😍😍😍😍 You are absolutely 💯 hot 🔥….That Body? 🔥🔥🔥🔥
lydiakmAbsolutely perfection 😍
joy._murugiWow 😍😲 looking like theeee Sea Goddess 🔥
For more information always visit dailygam.com
See post below