Metro
An honest man is attempting to return N699,000 that mysteriously appeared in his empty account.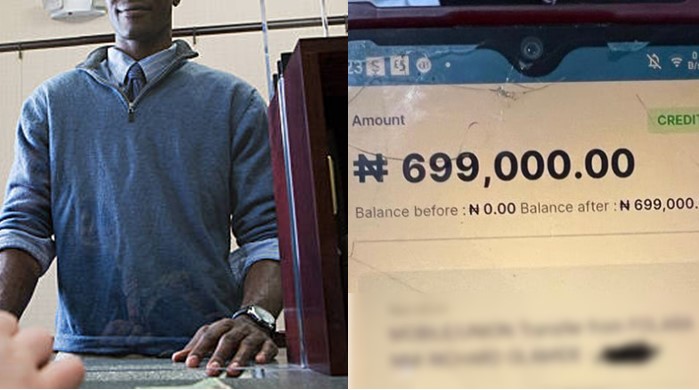 A Nigerian man has taken to social media to reveal that someone deposited N698,000 into his bank account without his knowledge.
The man identified as Luke stated that he relocated to the United Kingdom and that while there, he received an alert for N698,000, which appeared in his account and totaled N699k.
He expressed an interest in returning the money to the sender via the bank with which he maintains the account.
Luke has asked anyone who knows a trustworthy member of the bank's staff to contact him so that they can work out the details for him to refund the N698,000.
He shared a screenshot of the alert and stated that the money is not a new month blessing for him.
"TWITTER, PLEASE RETWEET UNTIL IT GETS TO THE OWNER! Someone mistakenly credited this to my Nigeria account that has been abandoned since I traveled out of the country..

Please, if you have any reliable people in Union Bank, kindly contact me. This is not a new month's blessing for me. This one is too small to block my blessings…" he wrote.
For further information and updates always visit dailygam.com