Entertainment
"Absolutely professional" Cynthia Uchendu praises her husband Ebuka for hosting BBTitans in spite of being sick.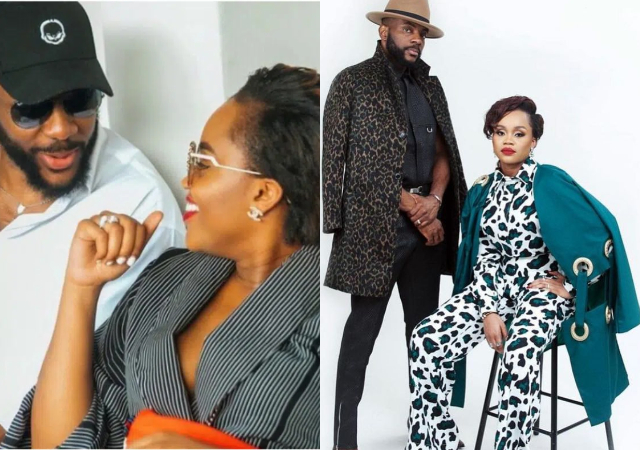 Cynthia Obi Uchendu, the wife of media celebrity, Ebuka Uchendu has lauded him for hosting Big Brother Titans while being ill.
On Sunday night, Cynthia posted on the microblogging site that her spouse was ill but still required to work.
Sue praised him and called him a true professional.
"WHO WOULD HAVE THOUGHT EBUKA IS EXTREMELY SICK RIGHT NOW.. PROFESSIONAL TO THE CORE".
"Woke up to a nice bank alert from le boo" – Ebuka Obi-Uchendu's wife, Cynthia writes as she marks 32nd birthday
Cynthia Obi-Uchendu, the wife of well-known TV host Ebuka Obi-Uchendu, recounts that on her birthday, she received a pleasant bank alert.
The celebrant shared the news with her followers and coworkers on her Twitter page.
Cynthia, who turns 32 on November 28, said that her birthday is off to a great start because her boyfriend woke her up with a sweet credit alert.
WOKE UP TO A NICE BANK ALERT FROM LE BOO.
BIRTHDAY OFF TO A GOOD START," SHE WROTE.
Ebuka, her husband, also praised her on his Twitter page.
"IT'S @JUSTCYNTHIA_O'S DAY 🥰," EBUKA POSTED.
For more updates, always visit dailygam.com