Entertainment
A man congratulates his girlfriend on the return of a 75k male admirer sent to her.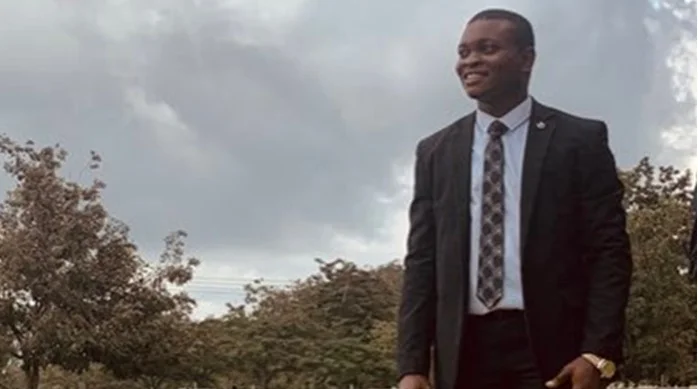 Adekunle Ayomade, a Nigerian man, praised his girlfriend for returning money sent to her by a male admirer.
The boyfriend, known on Twitter as @Mr Yomadey, stated that his babe received N75,000 from a man who has been attempting to attract her attention.
He claims that after numerous attempts to speak with his babe, she finally gave him an audience and he credited her account.
Adekunle, on the other hand, stated that his babe returned the money and that he was proud after she informed him that she had rejected the N75k.
He claimed that the admirer pretended to buy something from his girlfriend's business in order to impress her.
He purchased something for N2,800, and when it came time to pay, he asked her if she accepted transfers, and she said yes.
Adekunle claims that instead of receiving N2,800, she received a credit alert for N75,000 and immediately insisted on returning it.
His tweet reads; "So this guy finally got a chance to speak to my babe and boom e send am 75k as gift. Omo I thought you all were always capping about stories like this, ajeh na man Dey do man true true, she sent it back oo I was so damn proud and happy. [she told me she sent it back]"
Social media users had earlier commented on his post by asking questions about how the admirer got her account number.
He replied; "For those asking, she was selling something so he came to buy, he was to pay N2800 and he asked if he could pay with transfer and she agreed. So instead of her to see a credit of N2800 she then saw N75000. She had to reject and insist that he gets his money back."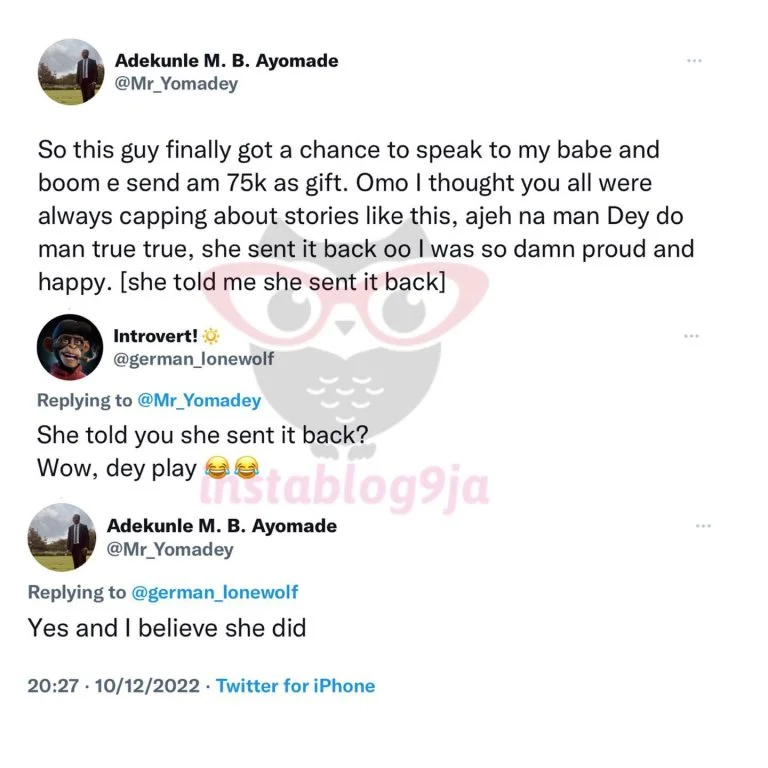 For more information always visit dailygam.com