Metro
Nigeria: Mr. Paul Ibe- Real reason Atiku traveled to Europe.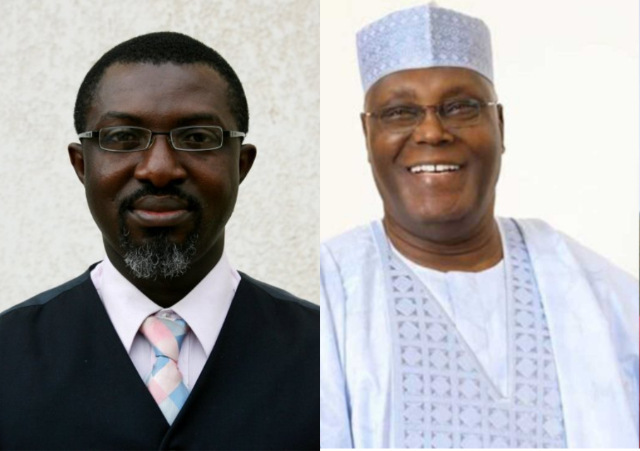 Mr. Paul Ibe, the media advisor to Peoples Democratic Party (PDP) presidential candidate Atiku Abubakar, has responded to rumors concerning his principal's whereabouts.
In a statement issued on Tuesday, Ibe stated that Atiku had traveled to Europe on business.
According to Ibe, the ex-vice president left on a pre-planned trip on Monday evening to meet with the technical partners of one of his commercial enterprises that had been harmed by the COVID-19 worldwide shutdown and the accompanying economic crisis.
Ibe noted that the conference would also focus on finalizing plans for the company's planned expansion of its manufacturing plant.
However, there have been reports from some sectors, including APC members, that Atiku traveled to France for medical treatment.
In a series of tweets earlier this week, the Director of New Media for the All Progressives Congress Presidential Campaign Council, Femi Fani-Kayode, reported Atiku was slumped in Abuja after arriving from Kaduna, where he held his campaign on Monday.
As a result, the PDP presidential candidate was flown to Paris, France, for necessary medical attention, he said.
"After his outing in Kaduna yesterday, @atiku fell ill. He complained of dizzy spells and severe pains in his head and all over his body throughout the flight to Abuja. After landing at Abuja airport, he collapsed. He was flown to Paris for medical attention immediately. God be with him.

For the purposes of damage control, they took pictures of him with others the following morning from Paris, but please do not be fooled. There is something very wrong with the PDP presidential candidate in terms of his health and they don't want the Nigerian public to know. "Pray for him," he tweeted.
When questioned, PDP spokeswoman Debo Ologunagba rejected Fani-claim Kayode's but did not reveal Atiku's whereabouts.
He said, "I don't have any comment on that." Fani-Kayode. Is he a doctor? Was he there? Why can't we just focus on what is more important? Does that make any sense at all?

"Fani-Kayode said somebody is collapsing. That is not correct. You know that is a lie now. This is a man who went on a campaign yesterday and has a schedule. On the 27th, he will be in the UK for the Commonwealth.

"I have told you; it (Atiku's UK trip) is scheduled for next week." Of course, it (what Fani Kayode said) is a lie. It is a complete lie. "

When he asked if Atiku was still in Nigeria at the time, he said, "Don't quote what I didn't say." I didn't tell you he was in Nigeria. I said that the statement (Fani-Kayode's claim) is a lie. It is an irresponsible statement. Atiku Abubakar had a very successful campaign in Kaduna. "
For further information and updates always visit dailygam.com