Metro
13-year-old After completing challenging arithmetic problems, a Nigerian teenager earns a World Bank scholarship and plans to pursue higher education.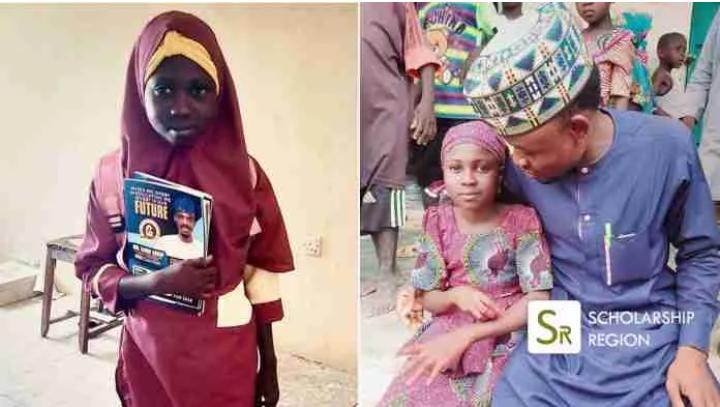 After successfully answering several challenging arithmetic problems, Saratu Dan-Azumi , a gifted 13-year-old from Nigeria, got a World Bank scholarship to study from primary school through her university degree.
Saratu, who is from Kano State in northern Nigeria, faced difficulties since her parents were unable to enroll her in school so that she could receive a suitable education. But after a video of her answering arithmetic problems went viral, a kind-hearted Nigerian guy named Bashir Ahmad became the first to offer to pay for her schooling.
She will be supported through her university studies, according to Bashir Ahmad through his foundation. The enrolment of Saratu Dan-Azumi, a gifted out-of-school girl who answers math problems readily without being taught, in a school in Gaya LGA has been completed successfully by the Bashir Ahmad Foundation.
The Foundation described how they were astounded by the young girl's mathematical prowess and how they sprang into action to hunt find her right away after the video of her doing math problems went viral.
"After receiving the video of the young talented girl from different people, I sent a delegation of my foundation to look for her and luckily she was found. We have agreed with her parent and we are going to sponsor her education to University."

"We have already chosen a school for her and on Monday she will be enrolled in primary school. After that we will continue to look after her study and ensure that we fulfill our promises," Bashir Ahmad wrote on his official Facebook account.
For more updates, always visit dailygam.com