Entertainment
James Brown declares, "I have a girlfriend, and crossdressing is merely a lifestyle."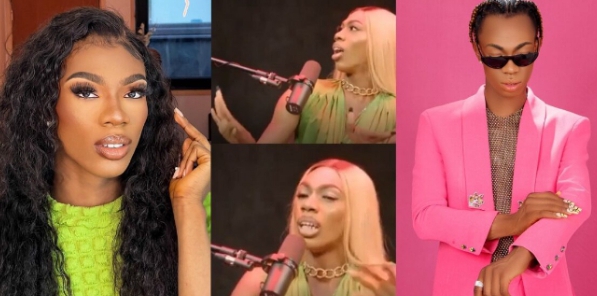 James Brown, a well-known crossdresser in Nigeria, has admitted that he's dating a woman. On the "Frankly Speaking" podcast, the transvestite shared this information with journalists Nedu, Naomi, and Adetoun.
James Brown, who expressed his excitement over the news, said that dressing as a woman was only a matter of choice and had no bearing on his sexual orientation.
James did not give the name of his girlfriend, but he did note that it was in the UK and that this was the first time he will be dating a woman.
Watch her speak;