Entertainment
Toke Makinwa criticizes the South African embassy for not returning her passport.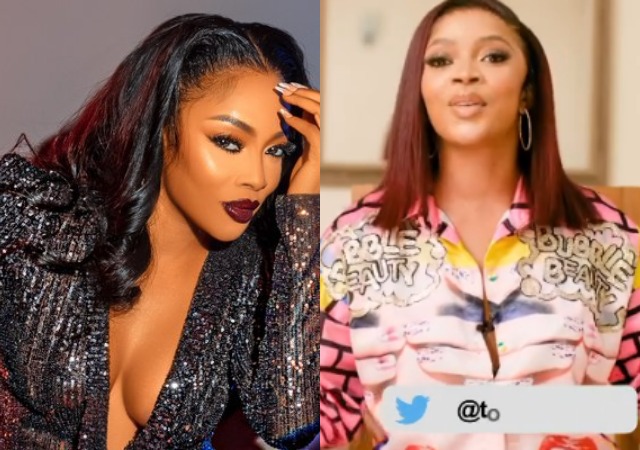 Toke Makinwa, a popular OAP, has turned to social media to publicly criticize the South African Embassy in Lagos.
The media celebrity stated that the embassy had refused to return her passport.
She claimed she was scheduled to travel to South Africa for work and attempted to expedite her visit, but the embassy prevented her from doing so by confiscating her passport.
Toke only wants it back now that the job she was supposed to travel for has ended.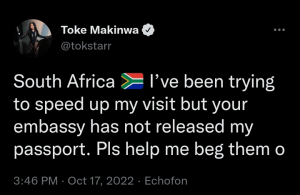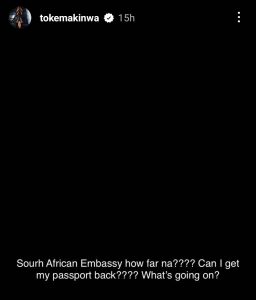 Earlier this month, the media celebrity revealed on Twitter that she still fears her mother.
The media star revealed that her mother paid her an unexpected visit, and she found herself hurrying to spray around to get rid of the odor of "pot" that her friends smoked while they were at her house.
"You'll be paying your own bills and be your big age but the fear of your parents is still real," she wrote.
You are never too old to dread your African mother; tell me why, at the age of 37, my mother shows up abruptly at my house and I'm spraying everything because I had company over and some smoked some pot. If she gets a smell of it, I might not be around to gist you all o.
You'll be paying your own bills and becoming older, but your parents' dread will remain.
Bruhhhh, what if I had a particular someone who stayed over? You can't just wake up and come to my place, Mother.
For more information always visit dailygam.com