Entertainment
Uche Maduagwu advises DJ Cuppy after she reveals her man's obsession.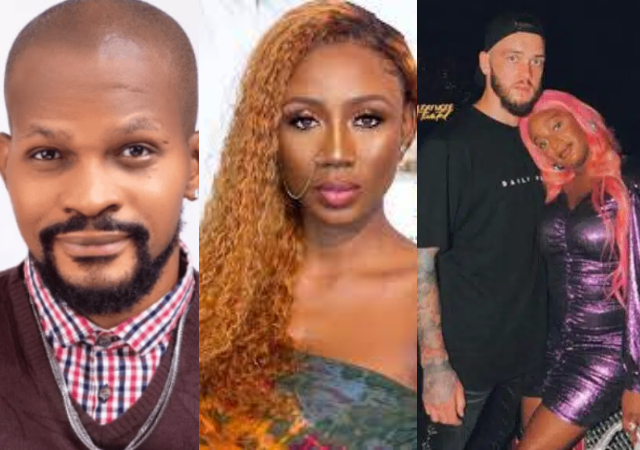 Uche Maduagwu, a controversial actor turned relationship advisor, has advised DJ Cuppy to be wary of her fiance, Ryan Taylor.
DJ Cuppy previously advised Nigerian women to find a man who is obsessed with them. She posted a video of herself and her fiance kissing and revealed that Ryan is obsessed with her.
She captioned the loved-up video with, "Get you a man that is OBSESSED with you".
In response to Ryan Taylor's obsession with DJ Cuppy, Uche Maduagwu advised her to take a cue from what happened to Nigerian-American dancer Korra Obidi.
Ryan's obsession, according to Maduagwu, is a red flag that DJ Cuppy should be aware of. He also stated that any man who is overly obsessed with a woman is only looking out for himself.
Sharing a picture of DJ Cuppy, he wrote:
Dear Cuppy, a a good relationship is built on real love, not obsession, any man that is obsessed with you is only after material gain. Everyone know your papa na billionaire. aunty borrow wisdom from Korra, not all that glitter na gold.
Captioning the post, he wrote:
Ask any #relationship Expert, and they will unanimously tell you that a man who is OBSESSED with you Na unambiguous #red FLAG for relationships. Dear Cuppy, borrow wisdom from KORRA, Na so Dem be Dey allegedly tell am back then Wey she no hear. Any man who is superfluously OBSESSED with you, oftentimes, is after his own personal interest.
For more information always visit dailygam.co.